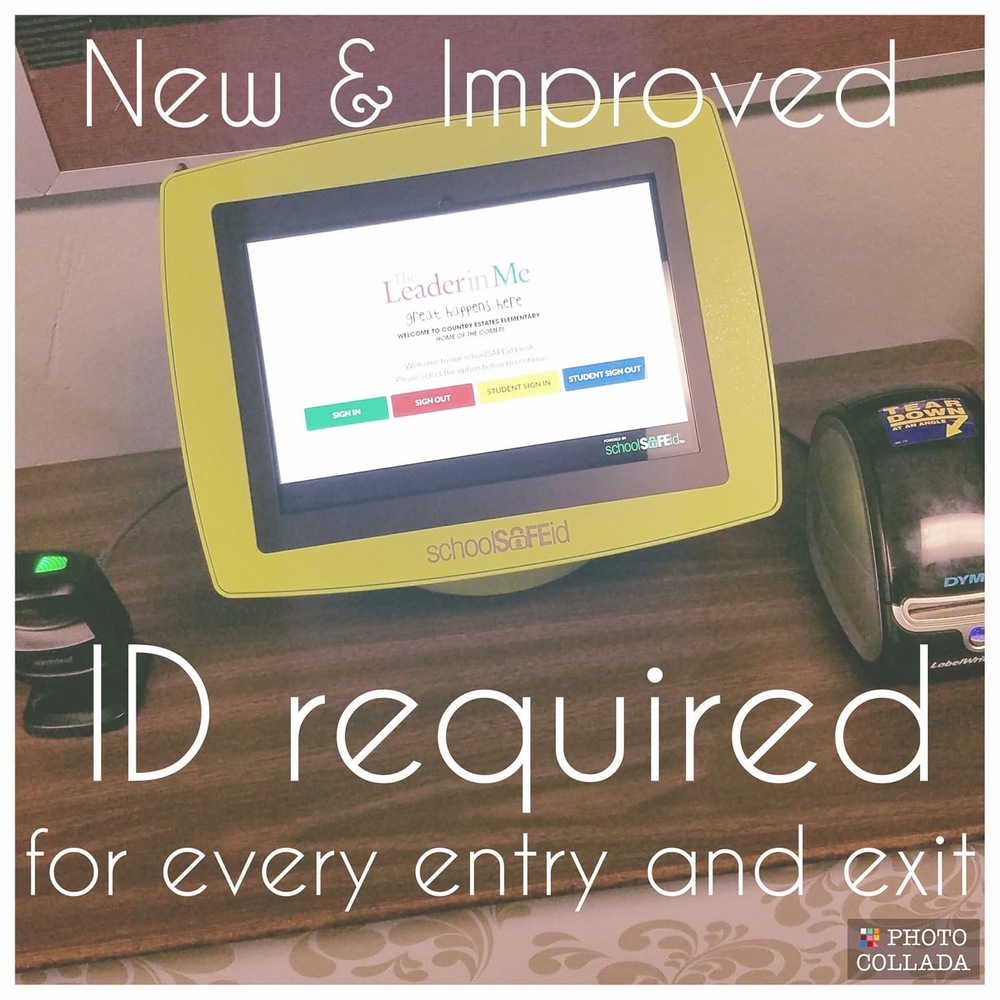 NEW -- ID REQUIRED
Stephanie Lowery
Thursday, March 01, 2018
We are excited to announce our vestibule system has gotten an UPGRADE to ensure the safety of our Comets!
CE has been chosen to pilot a new SAFETY SYSTEM for our district and starting tomorrow a State issued ID will be required to check students in or out, visit for lunch, check in for scheduled meetings, or volunteer in the building. Our office staff will be flexible in reminding visitors of the ID need up until Spring Break, but please be in the habit of having your ID handy ASAP!
CE is PROUD to be part of a district that puts SAFETY FIRST!