Mid-Del Schools will be closed on Monday, January 21, 2019 in observance of Martin Luther King, Jr. Day.
We are excited to announce registration for our 2nd Annual Mid-Del Senior Conference is OPEN! Mid-Del will be hosting a one-day conference on Tuesday, February 26th that will cover a variety of topics centered around better preparing the Class of 2019 for success after high school. We are also excited to announce that for the 2019 Mid-Del Senior Conference, students w...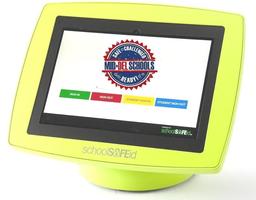 Mid-Del has launched a new visitor check-in system, called SchoolSafeID, to better ensure the safety of all students, faculty and staff. For the first time, all visitors will be required to present a valid state-issued ID to obtain a visitor's pass and enter the school. The name and date of birth on visitors' driver's licenses will be compared to the national database ...