Mid-Del Schools will be closed on Monday, January 21, 2019 in observance of Martin Luther King, Jr. Day.
Good afternoon parents. We wanted to make you aware of a threat that was made at our school this afternoon. A student made a verbal threat during class. We take every threat seriously and the student will not be returning to school pending the outcome of an investigation. Your child's safety is our top priority.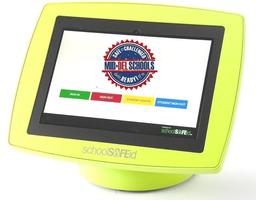 Mid-Del has launched a new visitor check-in system, called SchoolSafeID, to better ensure the safety of all students, faculty and staff. For the first time, all visitors will be required to present a valid state-issued ID to obtain a visitor's pass and enter the school. The name and date of birth on visitors' driver's licenses will be compared to the national database ...