Mid-Del Schools will be closed on Monday, January 21, 2019 in observance of Martin Luther King, Jr. Day.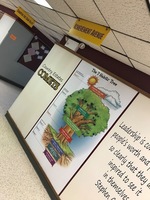 CE would like to give a HUGE SHOUTOUT to Silsby Media for the LEADERSHIP UPGRADE given to our cafe, hallways, and entry over the last two weeks! Our students, teachers, and parents LOVE all the new additions!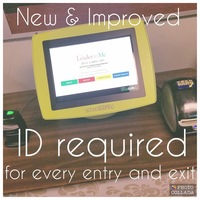 We are excited to announce our vestibule system has gotten an UPGRADE to ensure the safety of our Comets! CE has been chosen to pilot a new SAFETY SYSTEM for our district and starting tomorrow a State issued ID will be required to check students in or out, visit for lunch, check in for scheduled meetings, or volunteer in the building. Our office staff will be flexi...