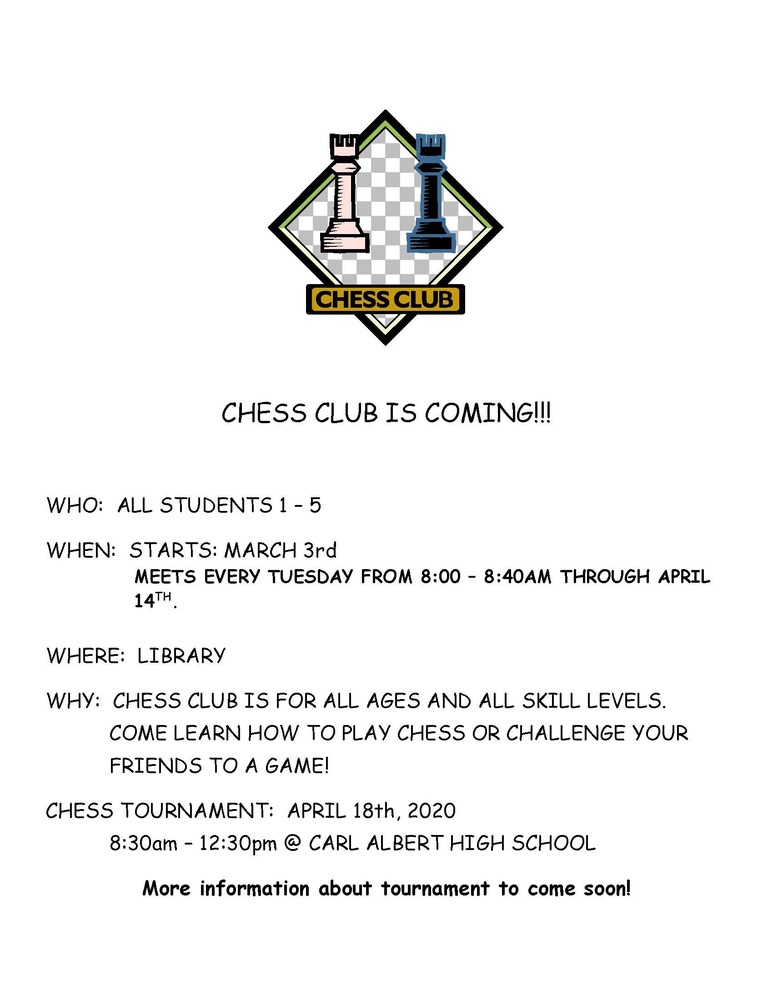 Chess Club!
Mid-Del Schools
Wednesday, February 26, 2020
CHESS CLUB IS COMING!!!
WHO: ALL STUDENTS 1 – 5
WHEN: STARTS: MARCH 3rd
MEETS EVERY TUESDAY FROM 8:00 – 8:40AM THROUGH APRIL 14TH.
WHERE: LIBRARY
WHY: CHESS CLUB IS FOR ALL AGES AND ALL SKILL LEVELS.
COME LEARN HOW TO PLAY CHESS OR CHALLENGE YOUR FRIENDS TO A GAME!
CHESS TOURNAMENT: APRIL 18th, 2020 8:30am – 12:30pm @ CARL ALBERT HIGH SCHOOL
More information about tournament to come soon!