Class of 2021. If you want Graduation Pictures. You can go to
www.Genesseephoto.com
or call 1-800-345-7427 if you have any questions.

Class of 2021. Diploma Pick Up June 4 and June 7. 8am-11am; 1pm-3pm

RED AND WHITE SCRIMMAGE 4pm FRIDAY!!!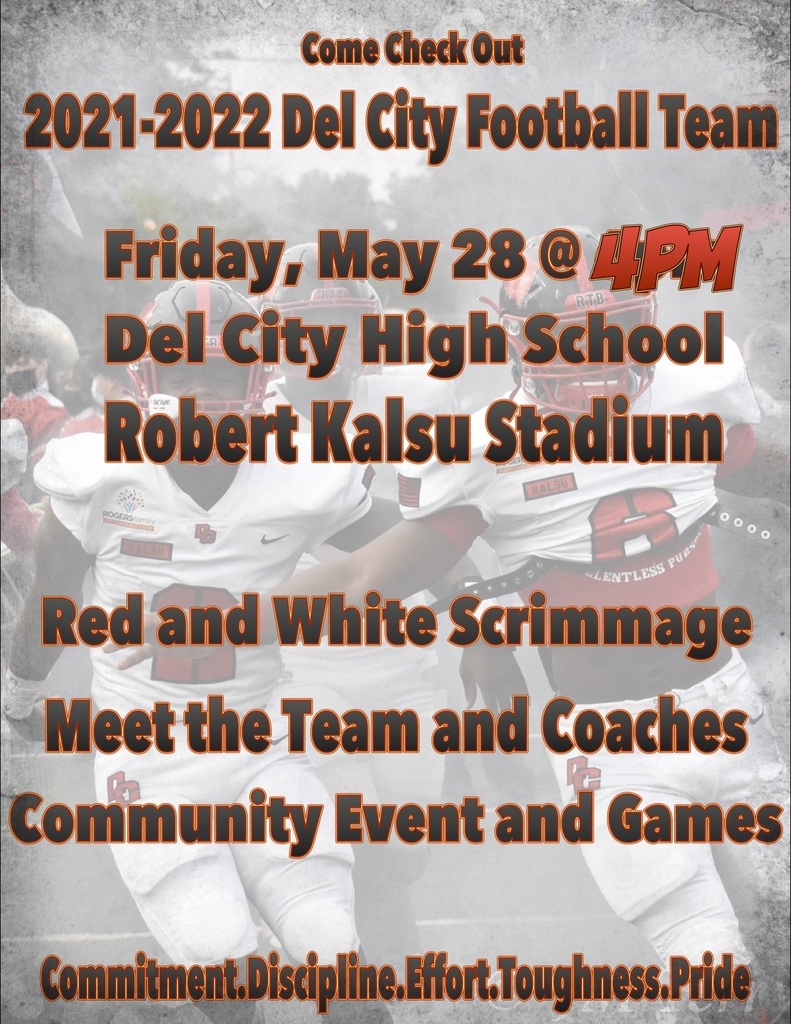 Congrats to Nykolas Perez (9th grade) as a 2021 OSAE Merit winner for his ART work. His work will be on display at the Oklahoma State Fair this fall. #WatchDCSoar



Congratulation to the 2021-2022 Class Officers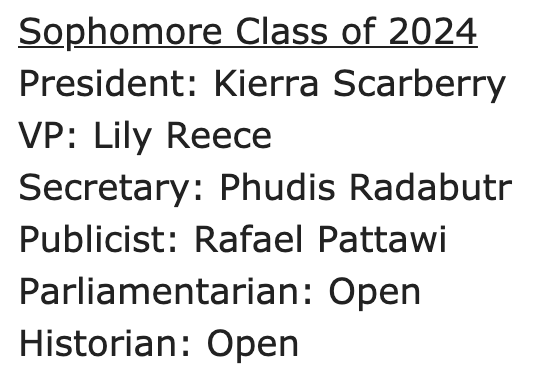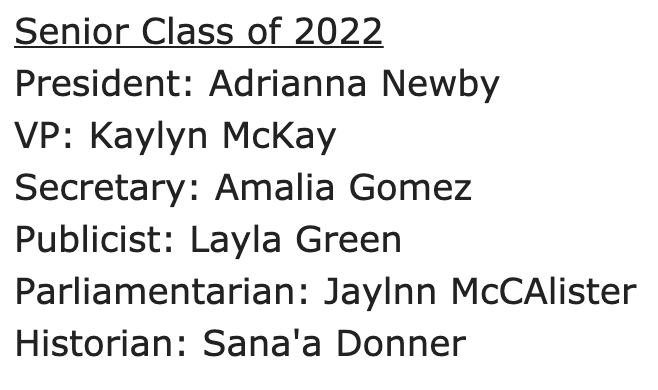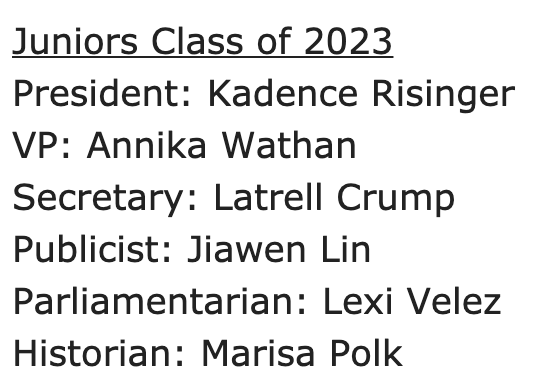 Congratulations to Del City Council for being names a National Gold Council of Excellence for 11 years in a row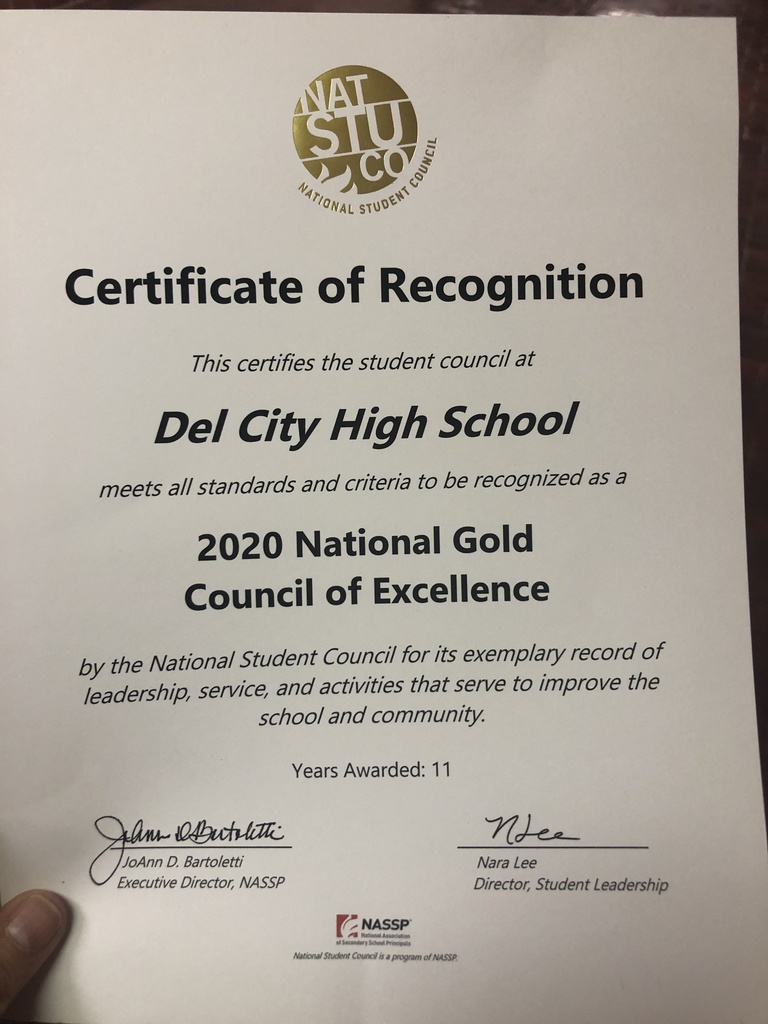 Congratulations to Del City FCCLA. They were recognized by Oklahoma FCCLA as a Bronze Chapter School for the 2020-2021 School Year #WatchDCSoar

Please Vote for the student council offices tomorrow. Student Council is the group that runs the school wide events of the school like pep assemblies, eaglefest, homecoming, WILD week and etc.  go to
http://delcity.voting4schools.com

Members of the Del City community along with students, staff, and Mid-Del Board members celebrated the completion of the Del City High School Performing Arts Center. Thank you to our community who provided these improvements to the Del City High School Performing Arts Center with the passage of the 2017 bond election.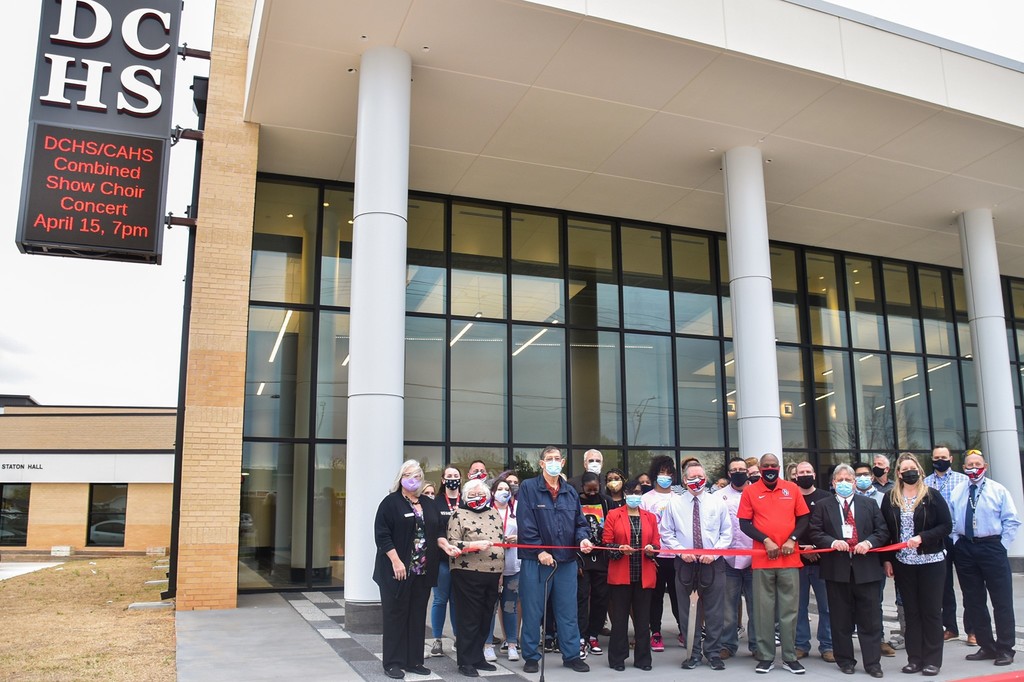 Starting Next Wednesday. School Spirit Wednesdays!!!!! Join in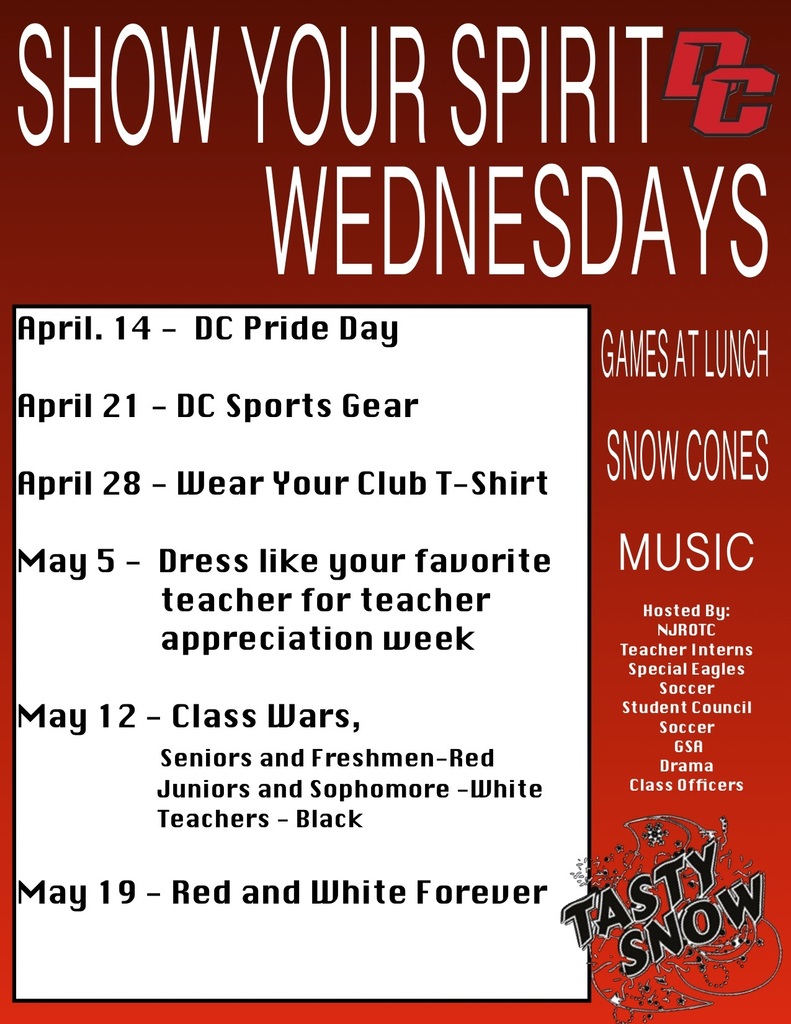 Come and support DC Class of 2023!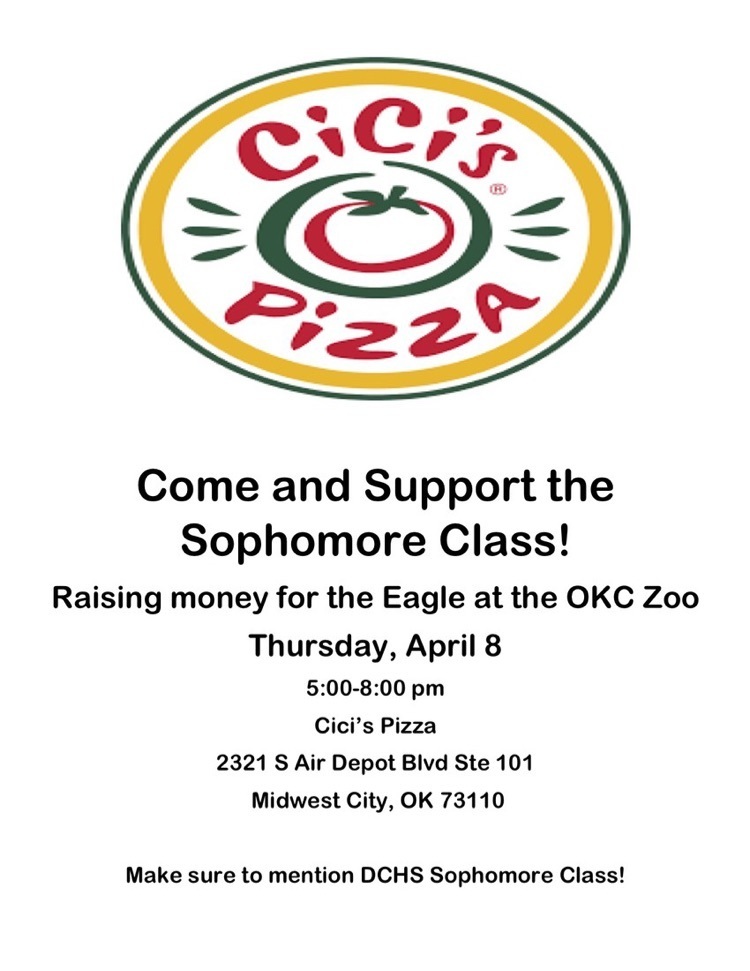 Congrats to Senior, Lily Treadway, placed 1st in Children's Literature at the State FCCLA Star Events

Come Celebrate with Boys BB and help raise money for the team rings!!! Masks and Covid Protocols will be followed.

Congratulations to Adrianna Newby for being excepted in the Class of 2021 Youth Leadership Oklahoma. Leadership Oklahoma annually selects high school student applicants from across Oklahoma who have completed their junior year in high school to participate in a week long program in the summer. The intent of the program is to develop young leaders who feel a hope, pride and responsibility for Oklahoma's future. .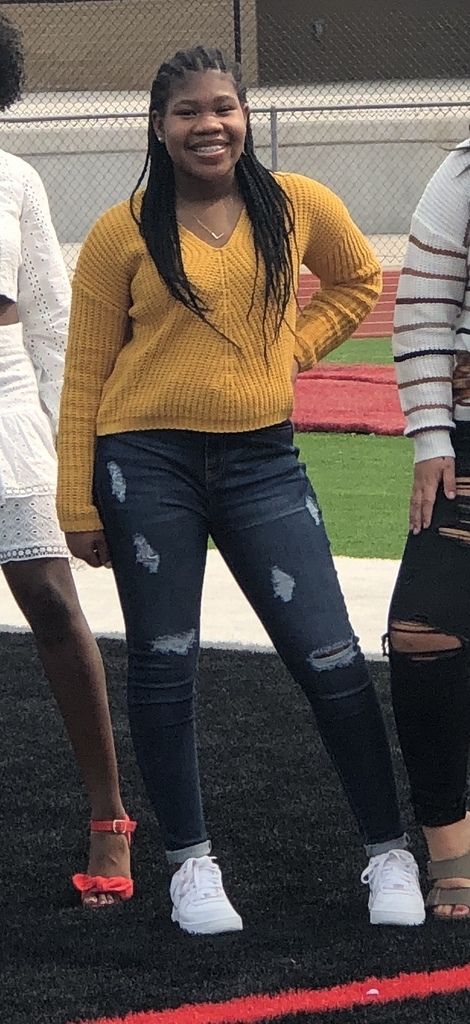 Rose State College Student Engagement Office will be hosting a Ticket to Rose/PLC Scholarship application night on Wednesday, March 10th from 5:00-7:30pm in the Student Union. They will be there to help students complete the TTR application and PLC application (if interested).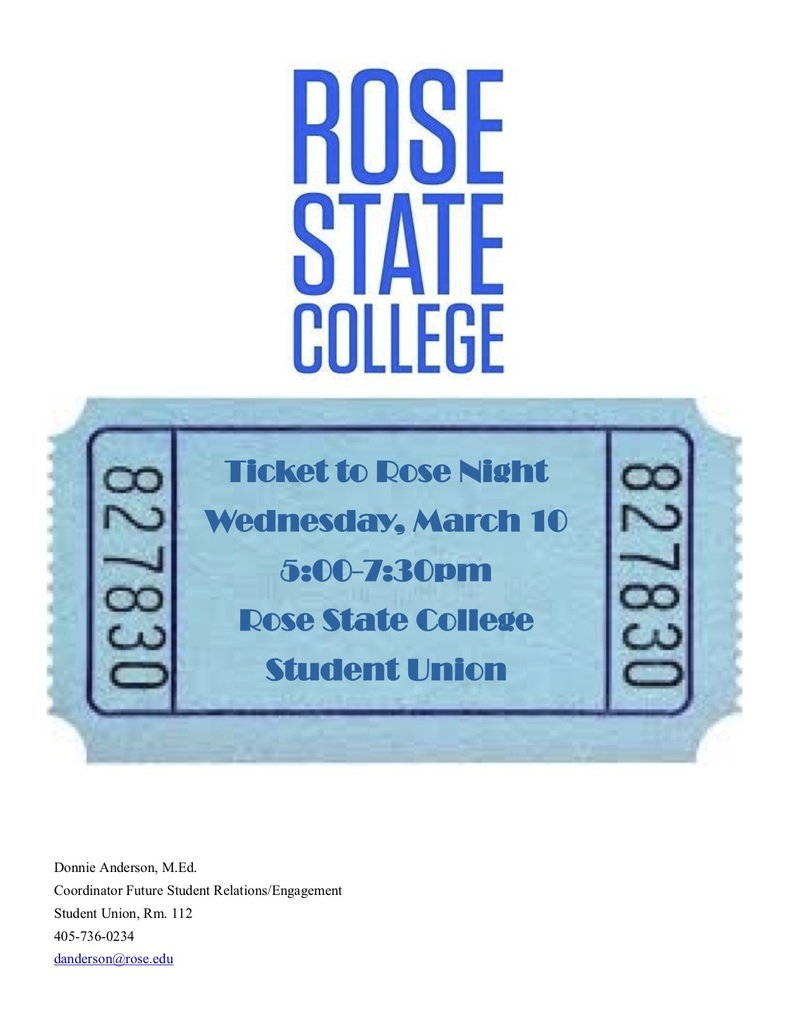 Cheer Try-Out Information