EDIT MAIN
Community Relations and Communication
Mid-Del Schools is an exciting place to be! Our students and staff members are being recognized both at the State and National levels. If you want to know the latest news, our office can provide the information you need.
The office of Community Relations/ Public Relations is in place to provide a solid communication technique used as a vehicle to build trust, confidence, and support for all children in our schools.
The Director of Community Relations works closely with the media to provide responsible reporting regarding school news, programs and issues that affect our children. In addition to news reporting, the Director works with the Superintendent, central office administrators, and site administrators to promote support for the Mid-Del School District and its mission. The office of Community Relations/Public Relations encourages community support of Mid-Del School activities and programs.
Representatives from the office of Community Relations/Public Relations communicate with various businesses and service organizations in its surrounding communities. Mid-Del Schools encourages its patrons to get involved through volunteerism, mentoring, and reading. We also encourage partnering businesses with individual school sites.
Mid-Del Schools is a member of the (OKSPRA) Oklahoma School Public Relations Association. Our district uses this organizations to reference other districts in Oklahoma and throughout the nation.
---
ELECTRONIC FLYER DELIVERY STARTS FEBRUARY 4, 2019.
Mid-Del is getting ready to launch a new electronic flyer communication tool called "Peachjar." To view school-approved digital flyers, simply click the Peachjar button on your school's website homepage.
This "green" initiative will save our schools tons of paper and reduce copy costs by thousands of dollars. On top of that, posting school flyers in this electronic backpack removes a significant administrative burden from teachers, office staff, and volunteers.
No action is required on your part. You will receive a welcome email from our service provider (Peachjar) that includes a username and password. This is provided to give you the opportunity to manage your account and flyer delivery preferences. You do not need to login to receive or view school digital flyers.
To ensure smooth delivery of this communication, we suggest you add school@peachjar.com to your email contacts. When you receive your first digital flyer, be sure to click "always display images."
This system is used exclusively for distribution of school-approved flyers. Your email address will not be shared or used for any other purpose. Thank you for supporting our efforts to ensure parents are well informed about school programs, activities, and events.
Request Flyer Approval:
To request flyer approval, follow the steps below. Once approved, your flyer will be emailed to all parents and posted online. Paper flyers from outside organizations will no longer be distributed.
Visit www.peachjar.com
Register as an Enrichment / Community Org. (account type).
Upload your flyer for approval.
Your flyer will be automatically submitted to the district office. District staff will review the material and approve or deny based on the standards below. Peachjar charges a fee for this service that is typically much less than the cost to copy and deliver paper flyers to each school.
If you have any questions, please feel free to call Stacey Boyer at 737-4461, ext. 1230, or email sboyer@mid-del.net.
---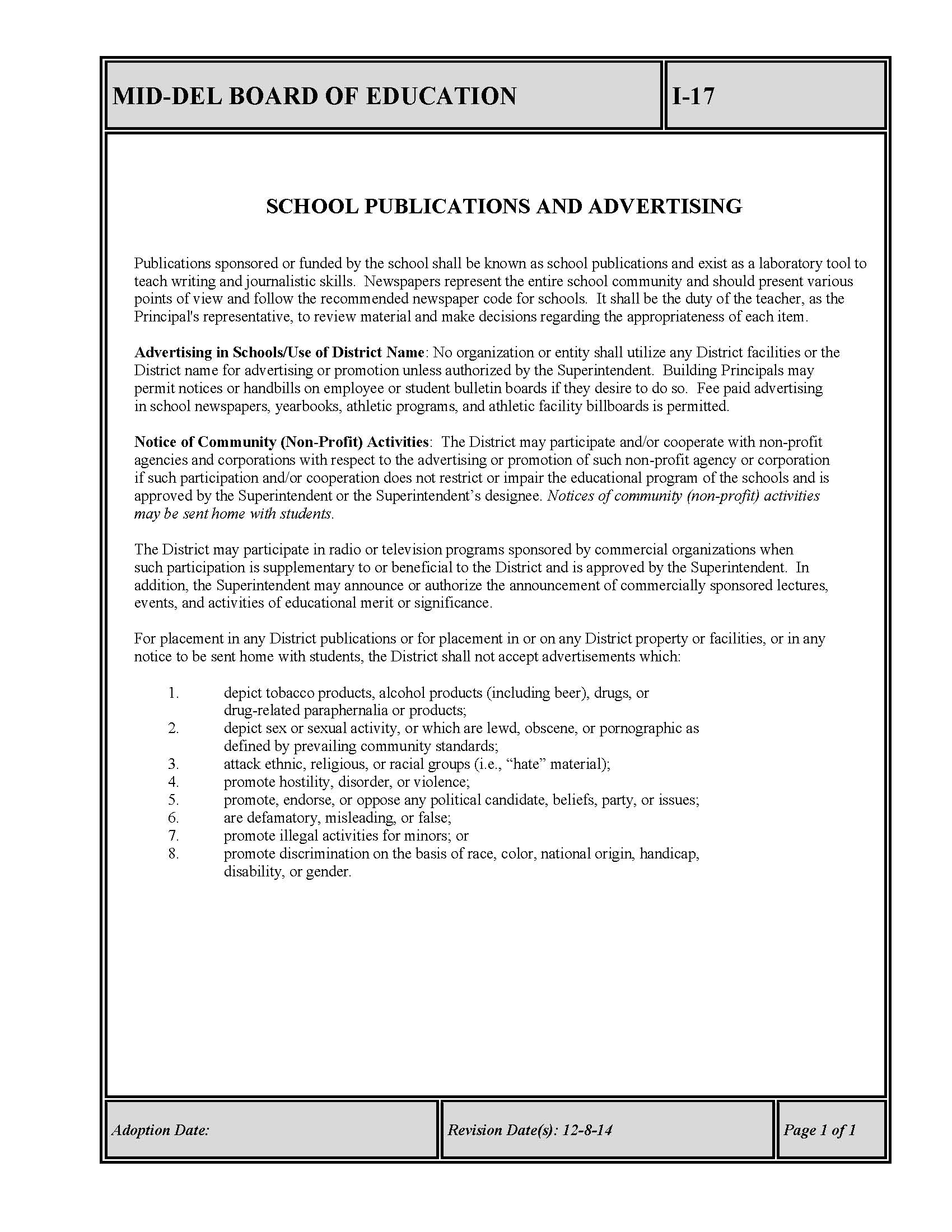 Mrs. Stacey Boyer, Director of Community Relations
405-737-4461, ext. 1230
sboyer@mid-del.net
Ms. Grace, Executive Secretary
405-737-4461, ext. 1261
mgrace@mid-del.net