The contents listed are for your information. Please feel free to download these documents or if you need further assistance, please contact the payroll department.
Tara Williams, Payroll Coordinator
(405) 737-4461, ext. 1294
Kellie Duckworth, Executive Secretary, ext. 1246

Shelby Woodside, Payroll Specialist, ext. 1309

Tresa Cantrell, Lead System Operator, ext. 1278
Payroll Changes for the Summer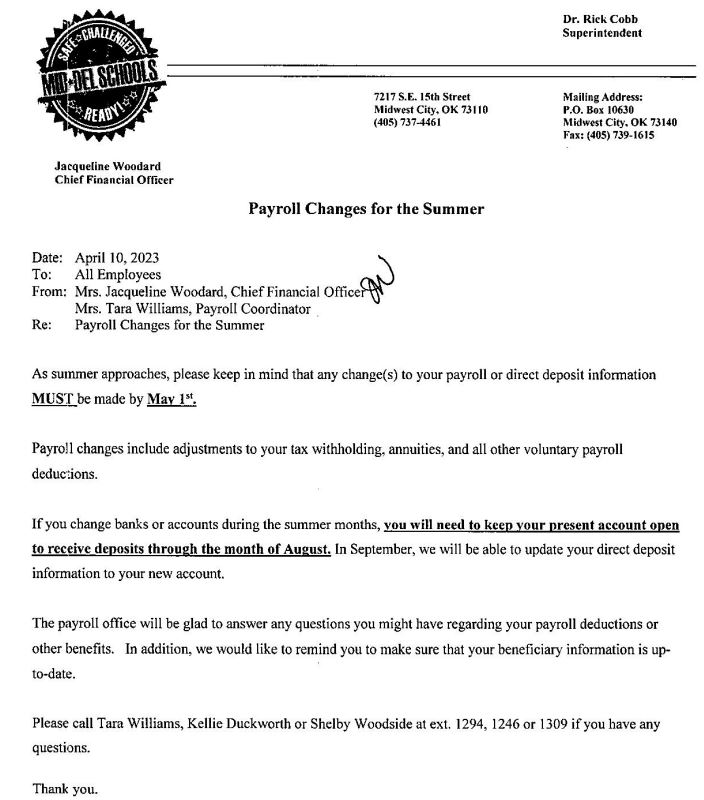 For any questions regarding what amounts they should be having withheld, please contact the IRS or a tax accountant. For more information, please visit: https://www.irs.gov/paycheck-checkup
W-4 forms are available from the Payroll Department.