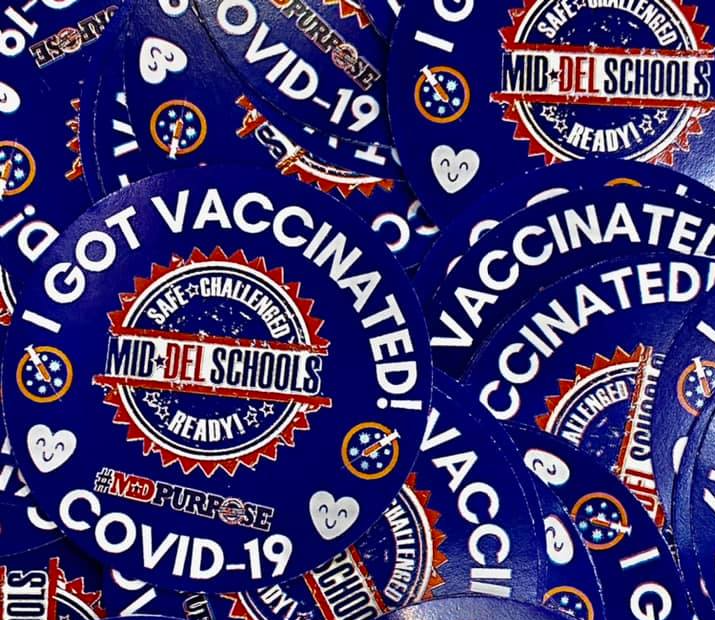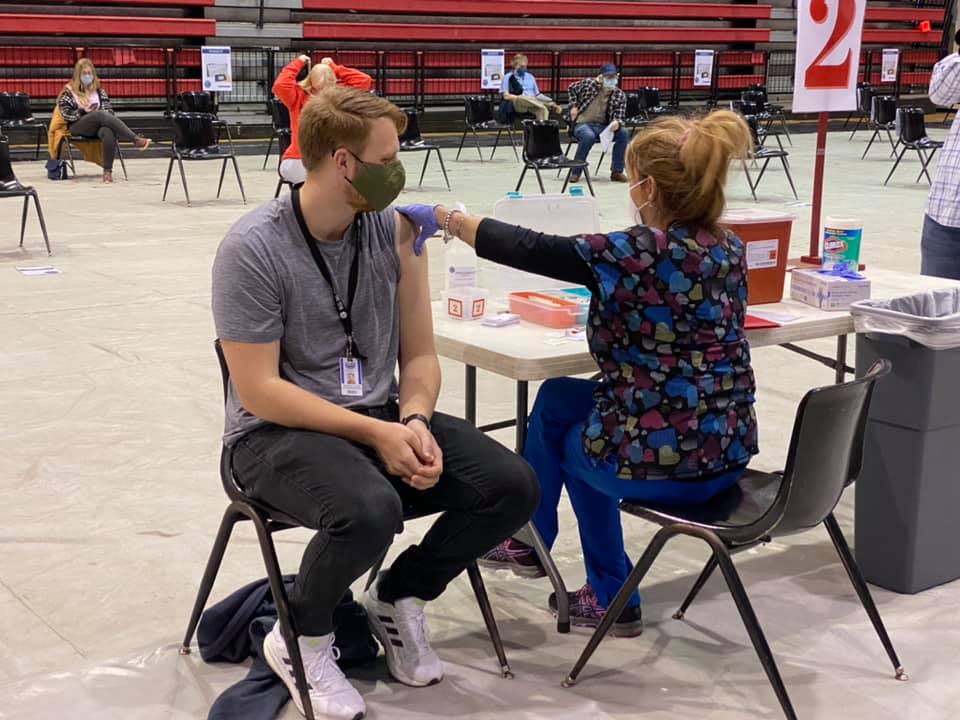 Mid-Del's Vaccination clinic provided over 350 vaccines to staff, students and the community.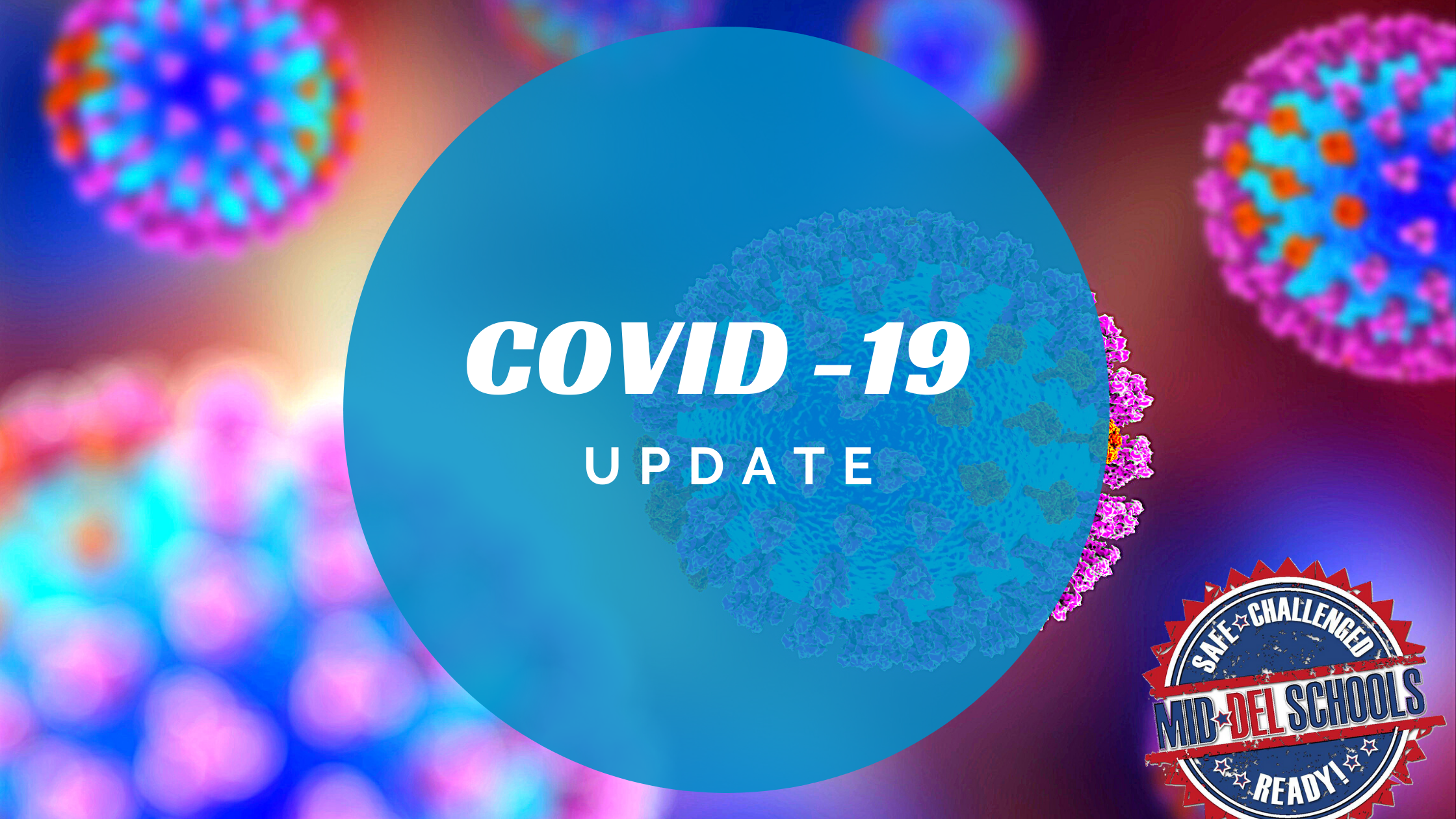 American Rescue Plan Act (ARP) Use of Funds Plan
On May 19, 2021, Mid-Del Public Schools received roughly 28 million dollars through the American Rescue Plan Act (ARP) to continue our efforts to prevent, prepare for, and respond to COVID-19. The Mission of Mid-Del is for our students to be safe, challenged, and ready. The relief funds will be used to support the mission of our district and best serve our students, families, and staff.
The Use of Funds Plan was created using stakeholder input through surveys, committee meetings, and the comprehensive needs assessment process that took place during the 2020-2021 school year through the Office of Educational Quality and Accountability.
In order to meet the academic needs of our students as a result of COVID-19, 20% of the funds have been used to address the academic impact of lost instructional time. The remainder of the funds will be used to support the comprehensive needs of the district.
The Use of Funds Plan includes the following areas:
Prevention and Mitigation of COVID-19

Learning Loss

Unique needs of our most vulnerable students

Other ARP Needs
Prevention and Mitigation of COVID-19
In person learning will take place during the 2023-2024 school year. The Mid-Del Safe Return to Learn Plan addresses the specific ways in which the district will clean, sanitize, and limit student exposure to COVID-19. The use of ARP funds will include custodial services, sanitation projects, efforts to improve air quality (HVAC), and other safety measures.
Stakeholders consider the health and safety of our students and staff a high priority. ARP funds will provide district-wide cleaning services, to continue our efforts to prevent, prepare for, and respond to COVID-19.
One-to-one technology for PK-12 students, along with the use of Canvas (Learning Management System), will prevent a disruption in learning due to quarantine or school closure.
Learning Loss
The district reserved, as required, 20% of the funds to address the learning challenges that are a result of lost instructional time due to COVID-19. ARP funds were used to provide evidence-based interventions, resources, and instructional practices. This included, but was not limited to the following:
Summer learning opportunities for PK-12

Technology to support in-person and remote instruction

Early/Adolescent Literacy Curriculum and Materials

Teacher professional development to improve teacher effectiveness
The district will continue to support the learning loss needs beyond the required 20% and monitor and evaluate the effectiveness of the interventions in order to ensure the learning loss needs of the students are being met.
Unique Needs of Our Most Vulnerable Students
Mid-Del Public Schools is committed to serving the needs of ALL students, but especially those that were most impacted by COVID-19. The academic, social, emotional, and mental health needs are a high priority based on survey results. The unique needs of our students will be addressed through, but are not limited to the following:
Systems of Support and Intervention (academic and behavior)

Social/Emotional learning curriculum

Additional safety measures (added March 2023)

School supplies

Devices per student

Technology

Licensed counselors
Other Needs
The impact of COVID-19 on the district as a whole will be ongoing and oftentimes unpredictable. The use of ARP funds, beyond the 20% required for learning loss, may be used to support other activities necessary to maintain the operation and continuity of services and to employ existing staff. As the needs of the district evolve, stakeholders will be involved in the plan revision process.
2023-2024 Return to Learn Plan
Learning Options
MDPS is offering in-person learning and MDVA (full-time virtual as space allowed)

School sites will remain open for in-person instruction unless COVID-19 case numbers within the District necessitate a transition to temporary distance learning. Could be class, grade level or site.
Masks
Oklahoma Senate Bill 658, effective July 1, 2021, restricts the mandatory enforcement of masks in schools unless a state of emergency is declared by the Governor, consultation with the health department, and school board consideration.

Masks are welcome for students, employees, and visitors on MDPS property.

Masks will be available for individuals who wish to wear one.
Quarantine
Students and employees who test positive for COVID-19 will be required to quarantine following CDC guidelines.
Athletics and Activities
All school-sponsored activities and athletic teams will continue to adhere to guidelines put in place by the district.
Parents and Visitors
Parents and visitors will be allowed in building lobbies or main offices for scheduled appointments.

Site plans will address other scenarios such as assemblies.
Meals
Students will eat breakfast and lunch in the cafeteria and resume normal practices.

Please be sure to complete the 2023-2024 Free & Reduced Meal Application.
Transportation
Buses will run as normal during times of in-person learning.

Buses will be cleaned and disinfected after morning routes and again when afternoon routes are completed.
Strategies to Reduce Risk of Exposure
Social distancing is encouraged to the extent possible in common areas such as cafeterias, hallways, gymnasiums, etc.

Students will be reminded to wash hands with soap and water for at least 20 seconds prior to eating, and especially after sneezing, coughing, or blowing their nose.
Vaccinations
Oklahoma Senate Bill 658, effective July 1, 2021, restricts school districts from requiring COVID-19 vaccines for students.

State and local health departments and the CDC recommend COVID-19 vaccines for those eligible.

Mid-Del will alert schools, staff, and community when vaccination opportunities are available locally.
Monitor for Symptoms
Students and staff should stay home if experiencing symptoms of COVID-19 or any other illness.

It is recommended that positive cases are reported to the school.