Kelly Education Letter to Mid-Del Schools
Make a difference. Be a substitute teacher.
Kelly® Education is proud to partner with Mid-Del Public Schools to provide exceptional substitute teachers. We're a company that invests in our employees, recognizes their achievements, and is committed to the noble purpose of educating our youth.
Substitute teaching offers meaningful work that directly gives back to our community and makes a positive difference in the lives of students every single day. We have limitless opportunities for passionate people to inspire and educate students. You'll have the option to work in the schools of your choice, to take steady work five days a week, or to create a flexible schedule that works around your other life commitments.
Whether you're new to teaching or a seasoned educator, our goal is to ensure you always have the skills you need to succeed in the classroom—starting with free pre-hire training, paid orientation, and our investment in your ongoing professional development.
Remember that teacher who made a difference in your life? Now it's your turn. Be a substitute teacher for Mid-Del Public Schools.
Minimum Requirement: High school diploma or equivalent
Apply at: www.kellyeducationalstaffing.us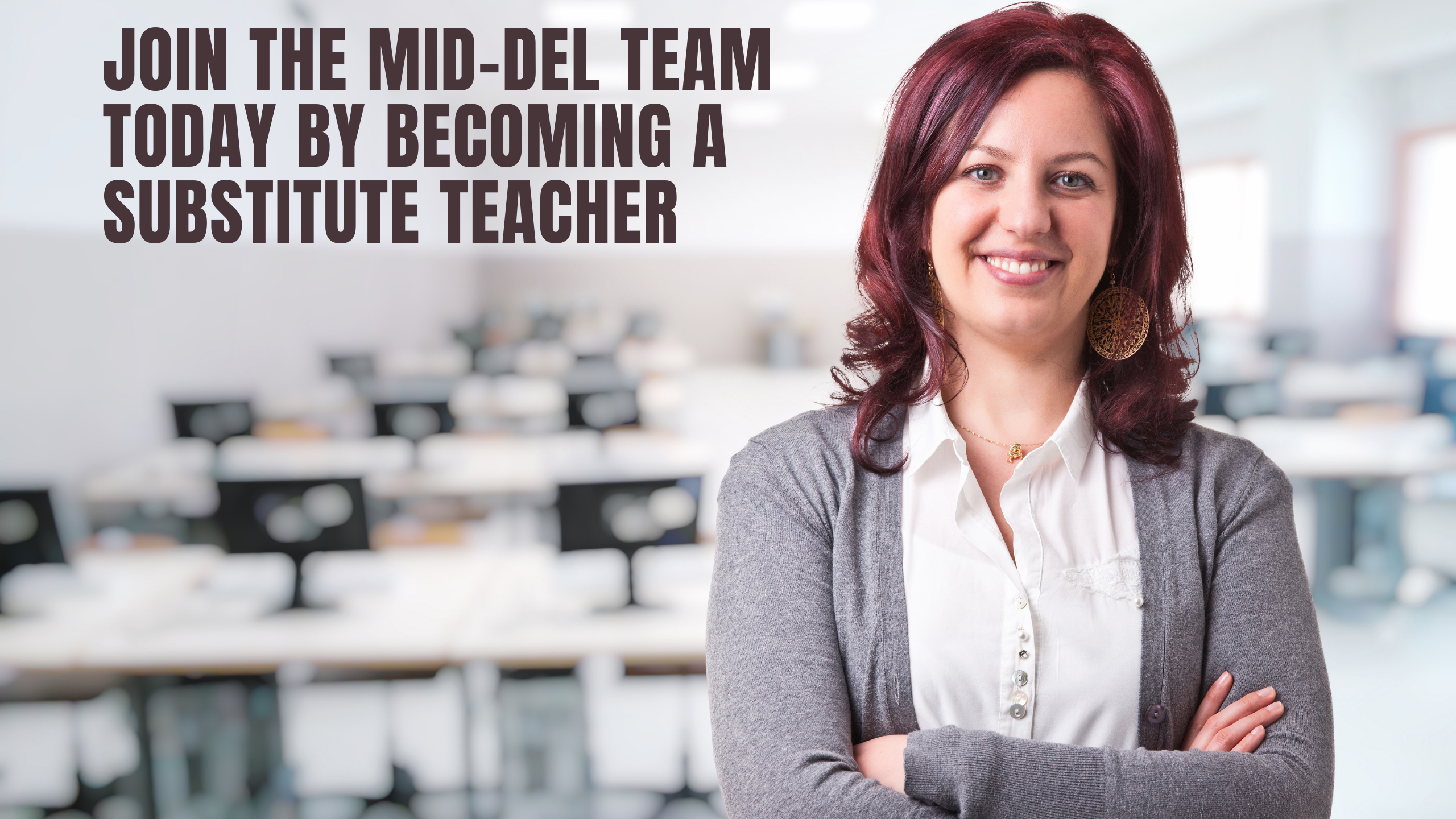 Support Mid-Del Teachers and Students by Becoming a Substitute Teacher.
Kelly Services is a partner to 7,000+ nationwide schools who trust us to provide continuity when teachers are absent. They do more than any other staffing company to prepare our substitute educators to succeed in every classroom, and to create a safe environment for students.
If you are interested in becoming an instructional substitute, we invite you to contact Kelly Services at 4910@kellyservices.com or 405-848-0538. You can also click on the logo below and apply TODAY!