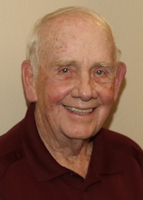 Julian Biggers was sworn in as the newest member of the Mid-Del Board of Education during the August 13 meeting. Biggers fills the seat vacated from the retirement of Senator Jim Howell who retired in July. Biggers was a secondary teacher for Mid-Del Schools from 1966 until his retirement in 1994. He taught Special Education as well as Psychology. During that time, he ...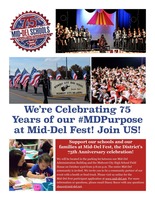 We are looking for vendors (face painting, family activities, etc.) interested in participating in Mid-Del Fest, our 75th Anniversary celebration! Our event will be taking place on October 23, 2018, from 5-8:00 p.m. behind our Mid-Del Administration building located at 7217 S.E. 15th Street. We could not have a successful 75th anniversary celebration without the suppor...
The Mid-Del Enrollment Center is open from July 11-August 24, from 8-4:00 p.m. The Enrollment Center is located at 1730 Center Avenue in Midwest City. The number to call STARTING July 11th is 582-7095....