Mid-Del Schools will be closed on Monday, May 29, 2023, in observance of Memorial Day.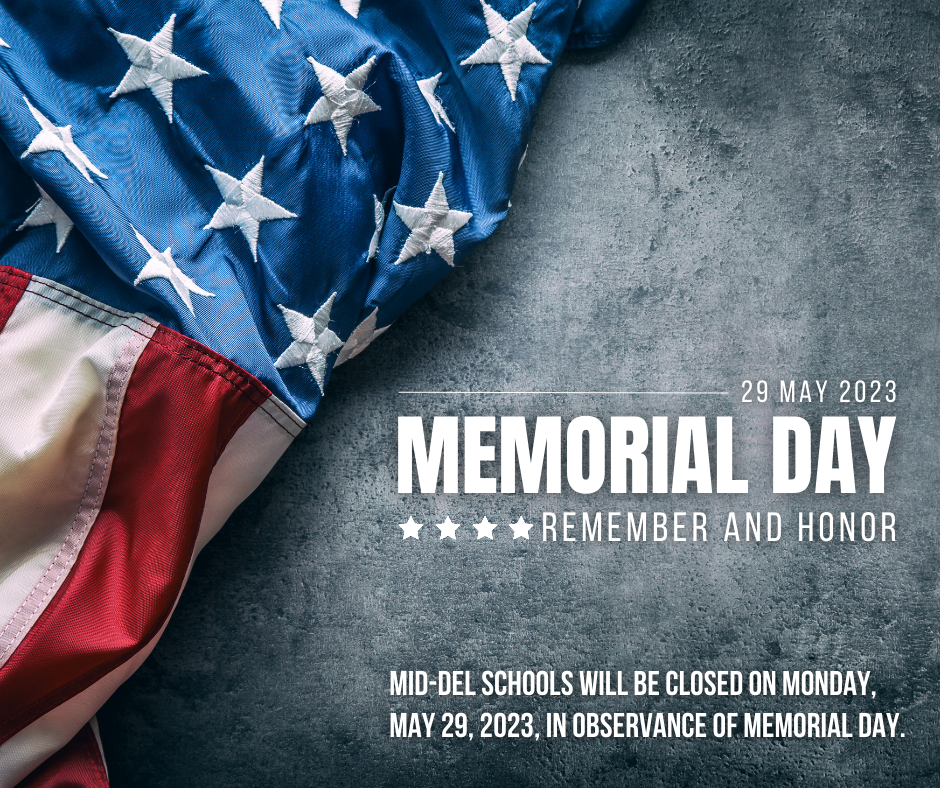 Save the Date for the 3rd Annual FREE Community Family Fun Day for Mid-Del Families sponsored by the Shelden Williams Foundation! Join us August 19th from 12-3pm at Rose Field. Games, music, food, prizes and more!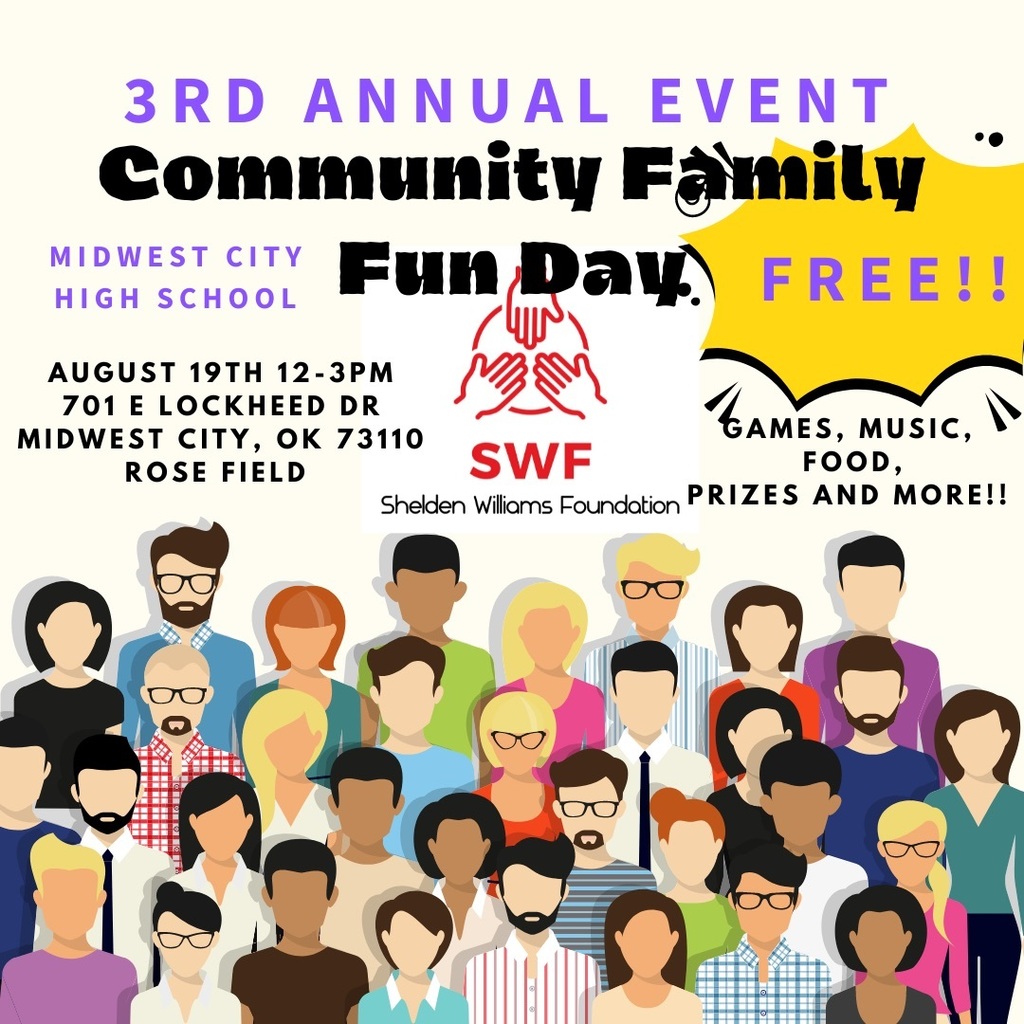 Enroll TODAY for Pre-K and NEW to Mid-Del Kindergarten students is OPEN for the 2023-2024 school year. Go to
www.mid-del.net
to enroll. *** Limited seats available for Pre-K and spots are filling up quickly. Questions? Call 405-582-7095 or email
enrollment@mid-del.net
#mdpurpose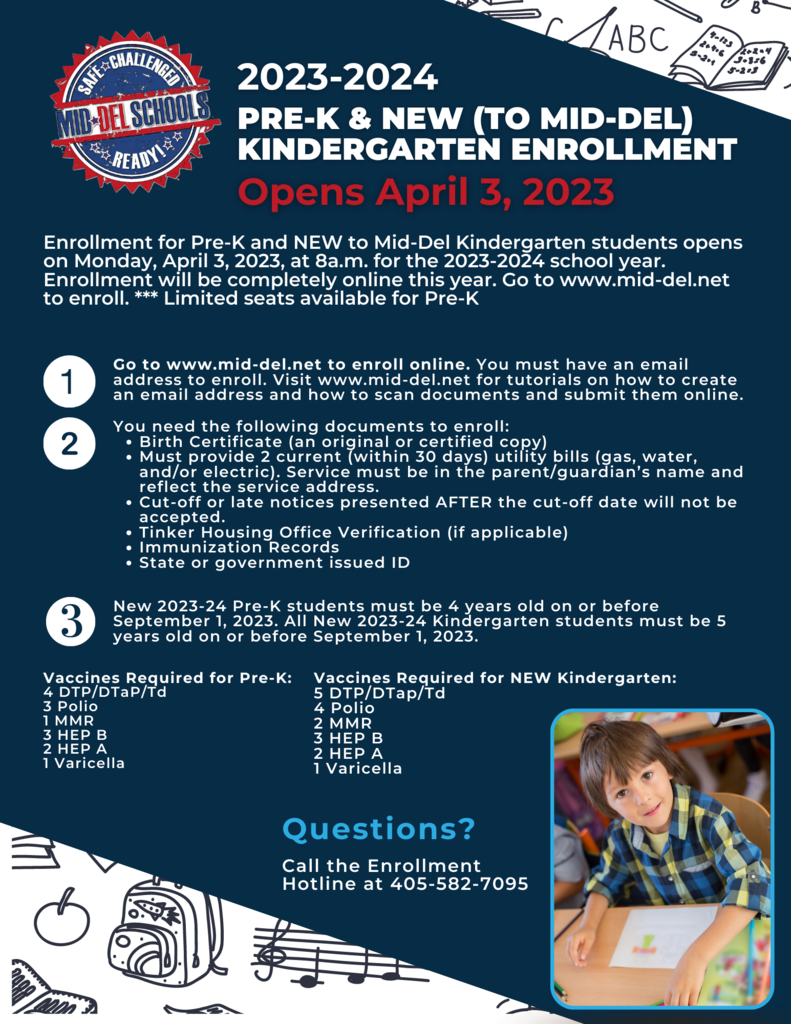 Elementary principals, asst. principals, and instructional coaches participated in LETRS training this week. LETRS training focuses on best practices for foundations of reading (phonological awareness, phonics, word study, vocabulary, comprehension) for grades K-5th grade.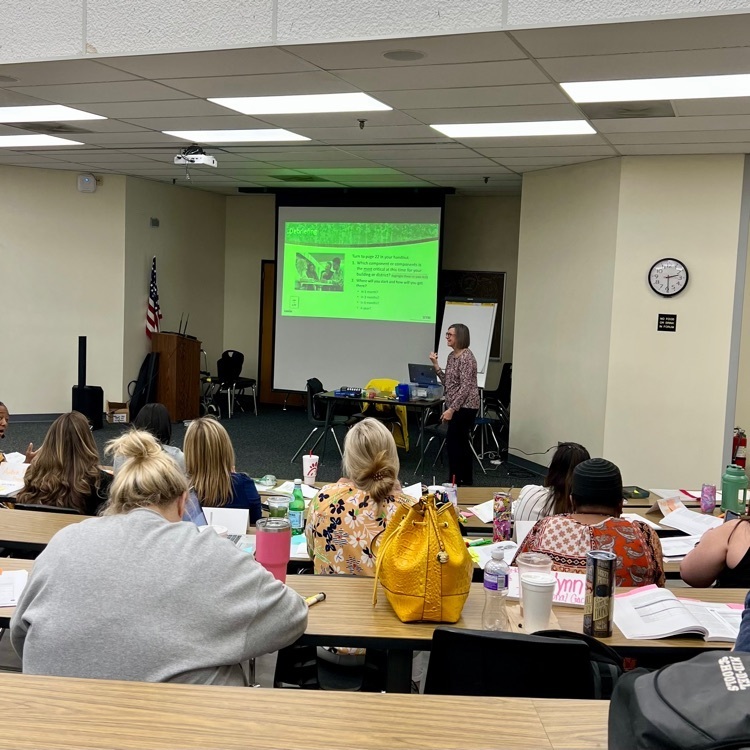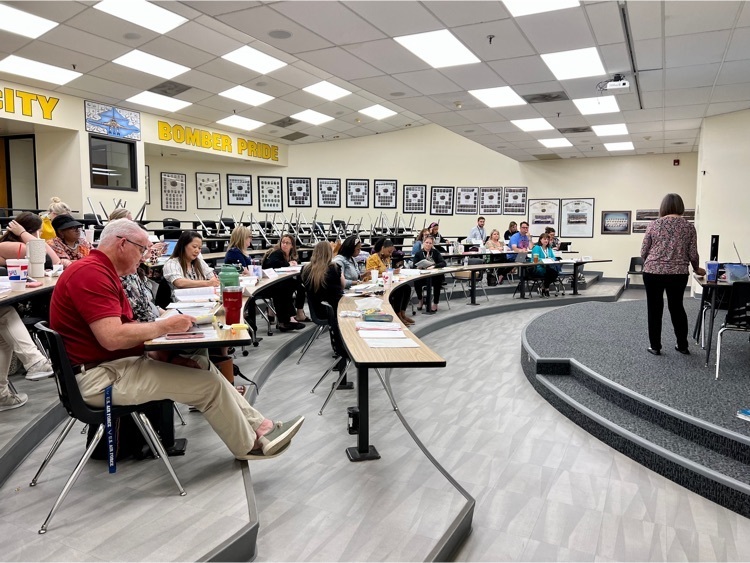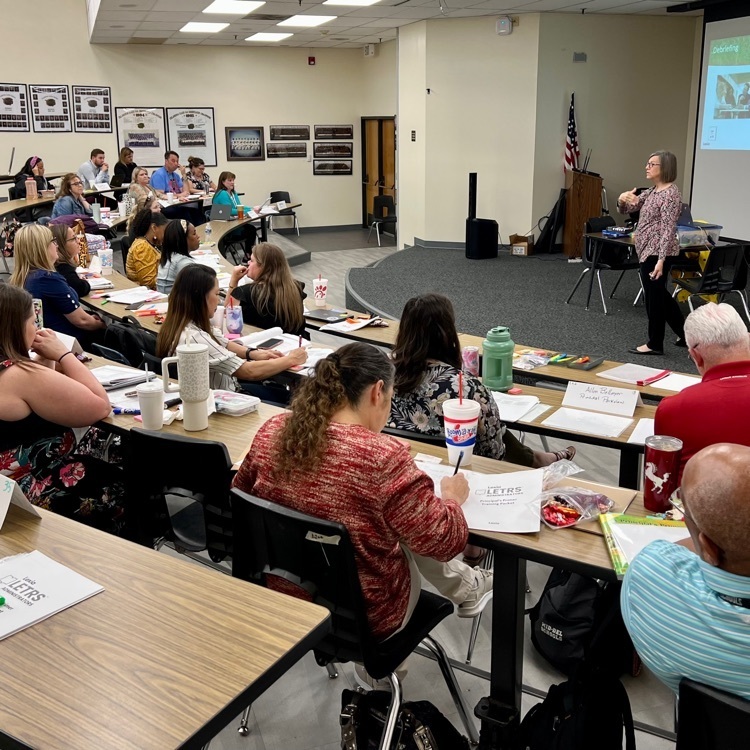 Congratulations to all of our Mid-Del Graduates! We wish you the best in the future. #mdpurpose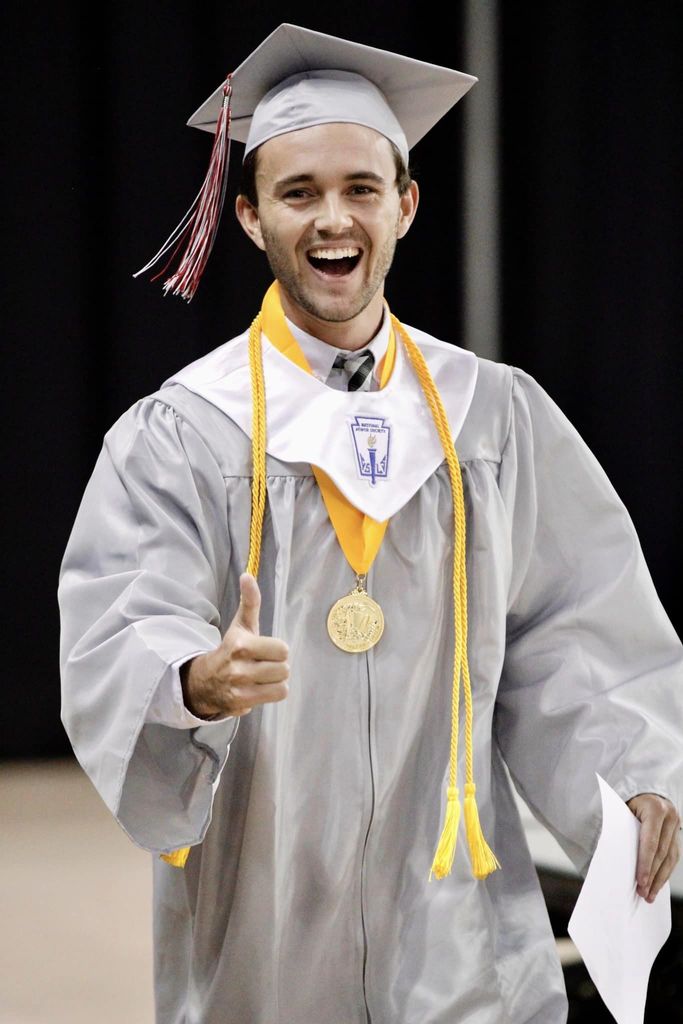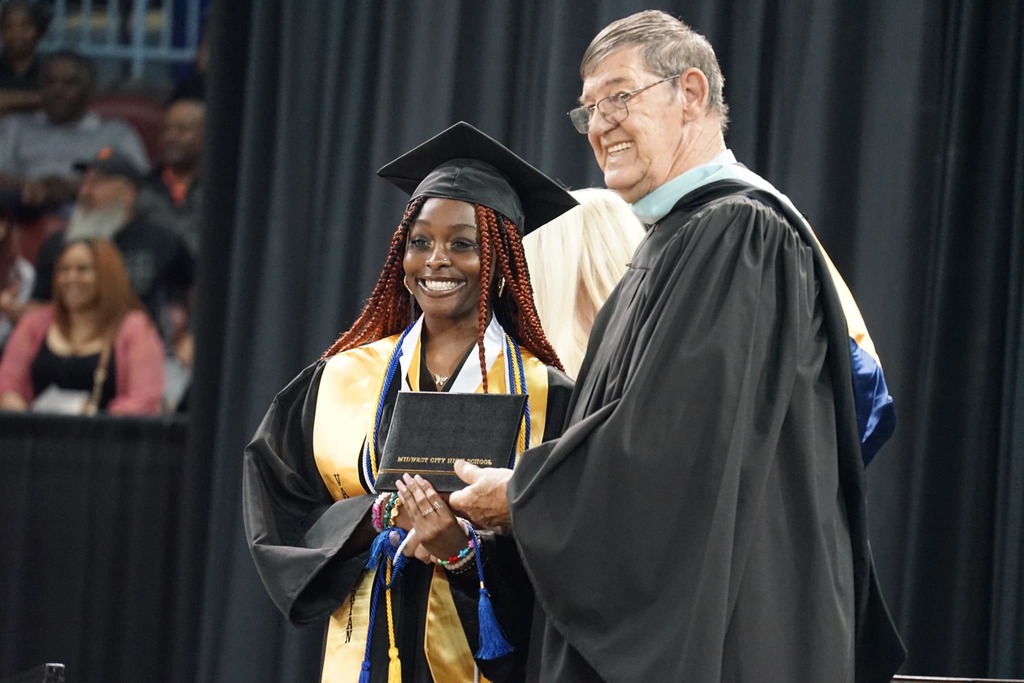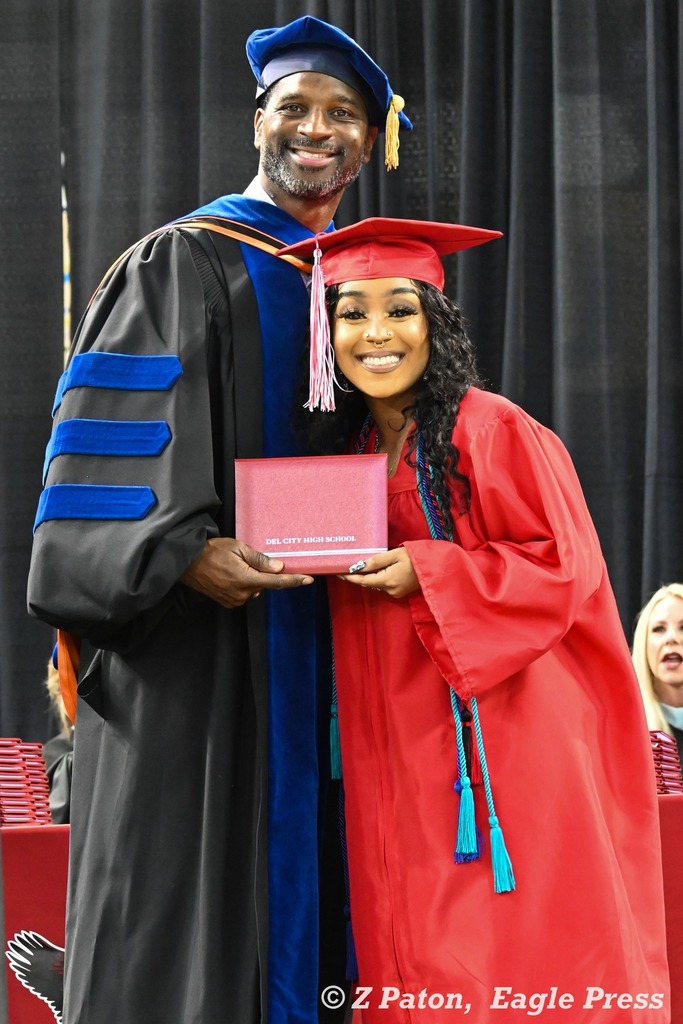 Thirty-three Mid-Del secondary ELA/Literacy teachers are spending the entire first week of their summer vacation participating in an in-depth professional development with the OSU Writing Project, an extension of the National Writing Project. #mdpurpose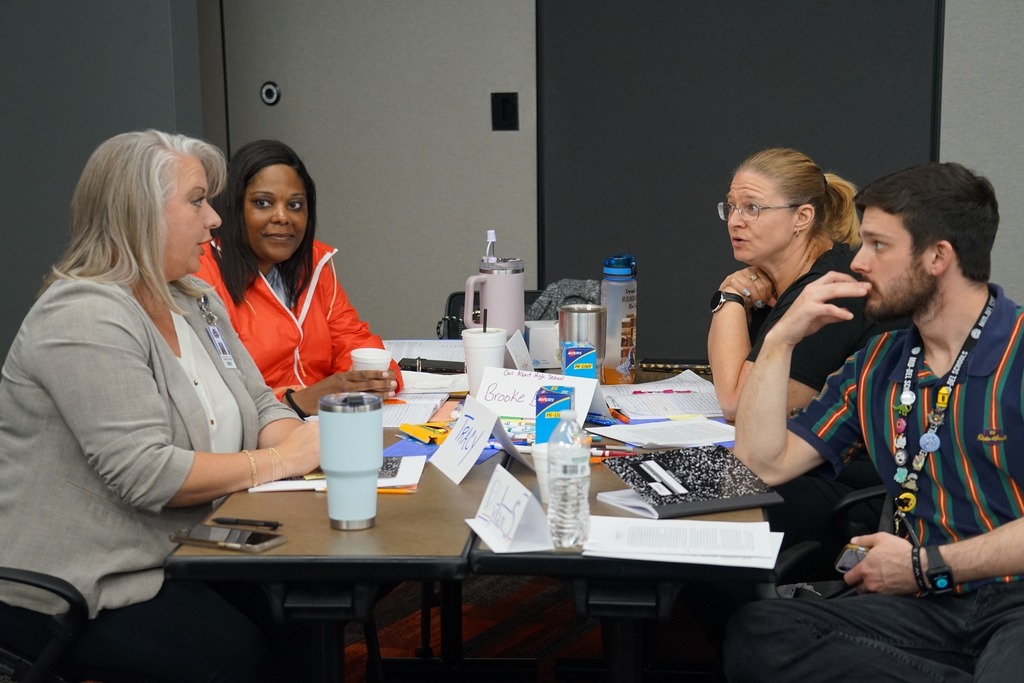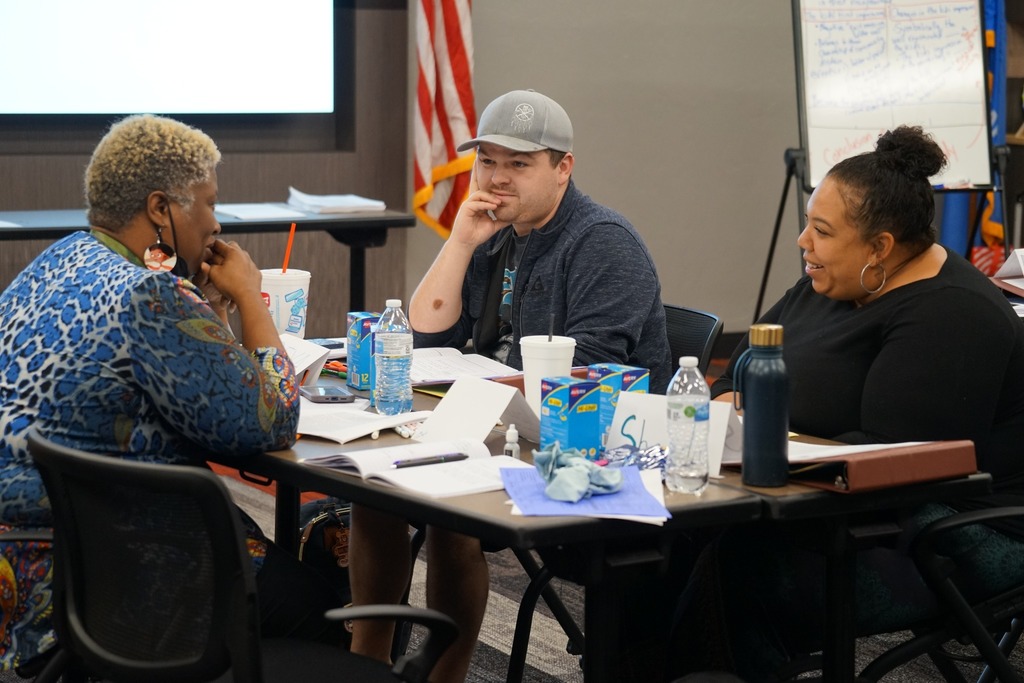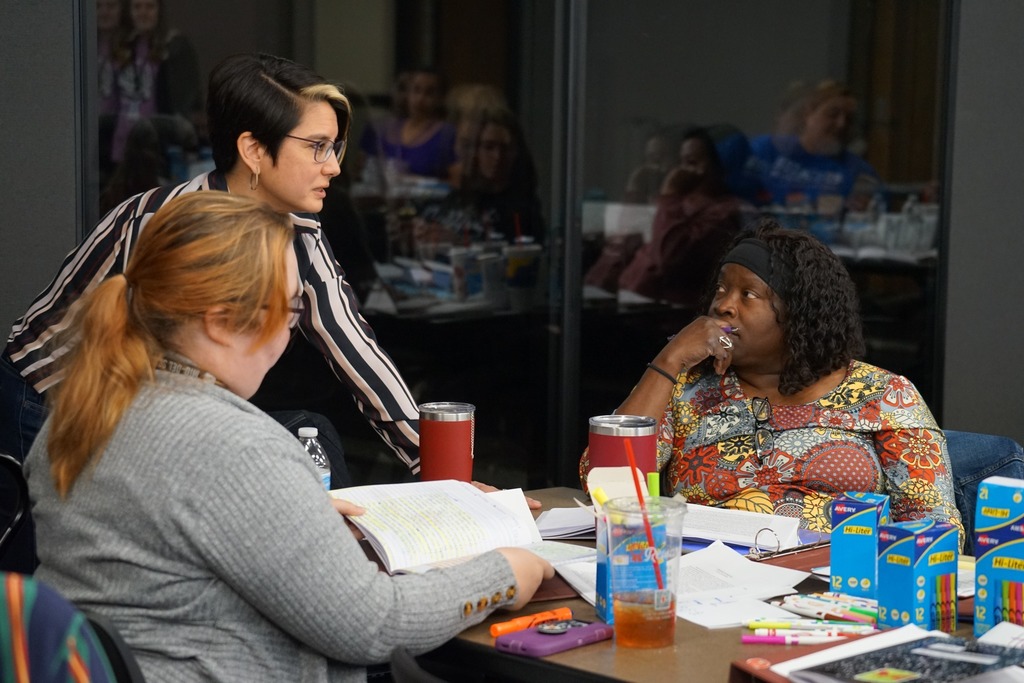 School is out for the Summer! We hope all of our Mid-Del students and families have a great summer break! Seniors, we look forward to celebrating you at Graduation this Saturday! #mdpurpose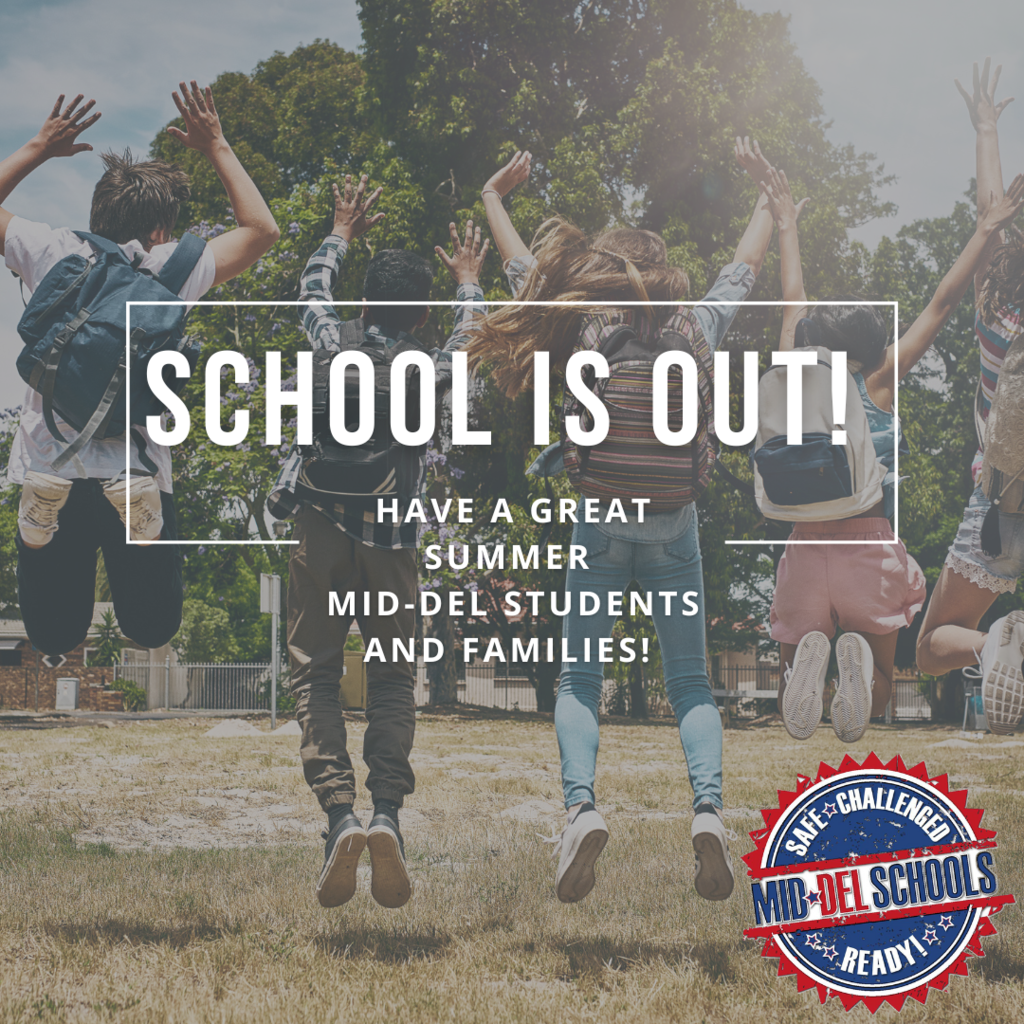 Enroll TODAY for Pre-K and NEW to Mid-Del Kindergarten students is OPEN for the 2023-2024 school year. Go to
www.mid-del.net
to enroll. *** Limited seats available for Pre-K and spots are filling up quickly. Questions? Call 405-582-7095 or email
enrollment@mid-del.net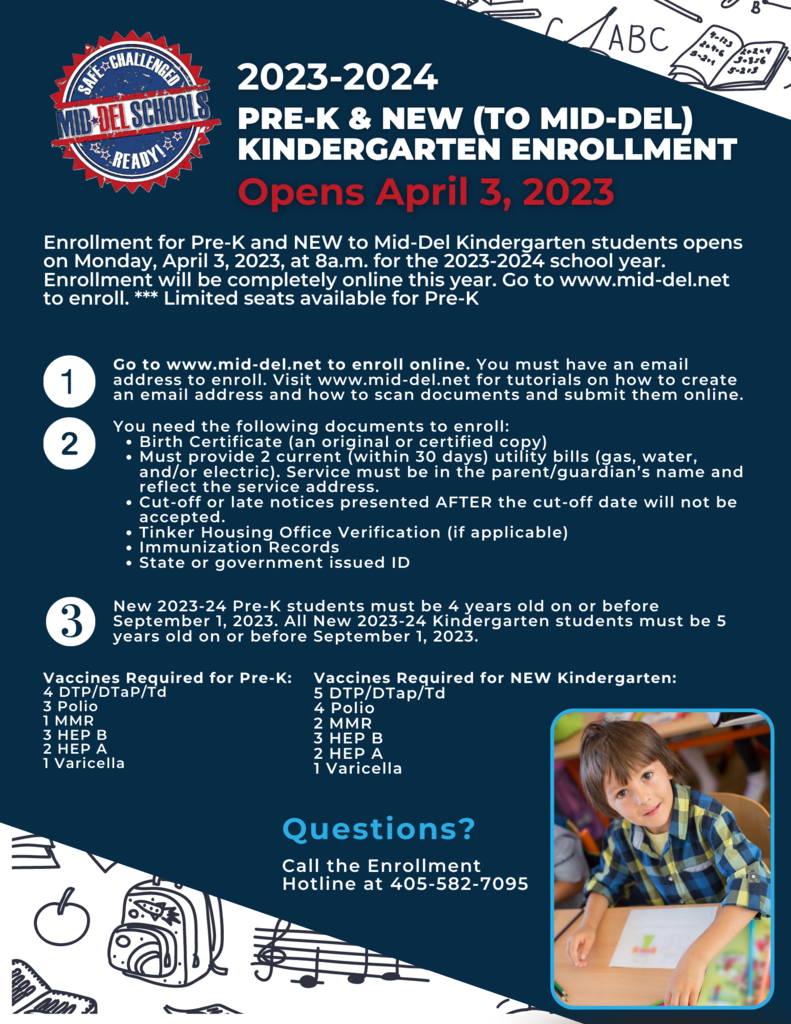 Mid-Del Schools Child Nutrition Program is once again sponsoring the Summer Food Program. We are excited about offering FREE breakfast and lunch to any child age 1-18! #mdpurpose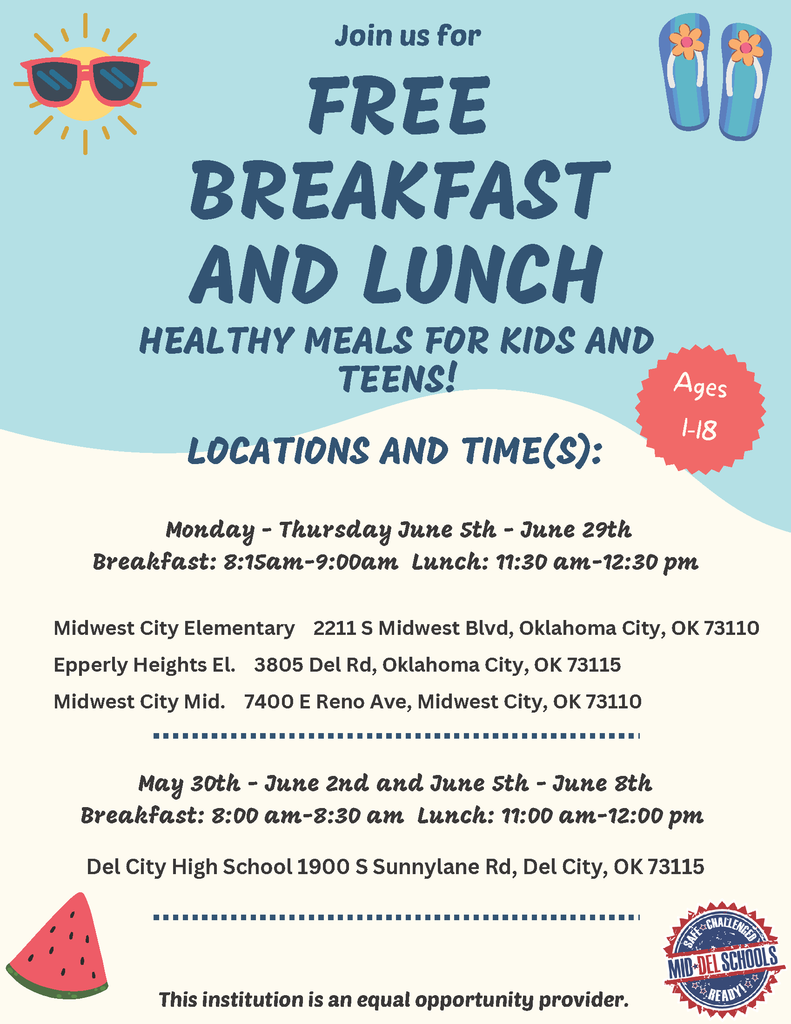 Sanctioning Meeting Information: To be sanctioned in 2023-24, at least one OFFICER of the organization MUST attend a google meeting that is offered by the district to receive the instructions for submitting an application. If an officer has not attended a district meeting for this purpose, the organization will not be presented to the Board of Education for sanctioning. The first Sanctioning Meeting will be held May 16th. Please see the graphic for more information or use the following link:
https://www.mid-del.net/page/sanctioning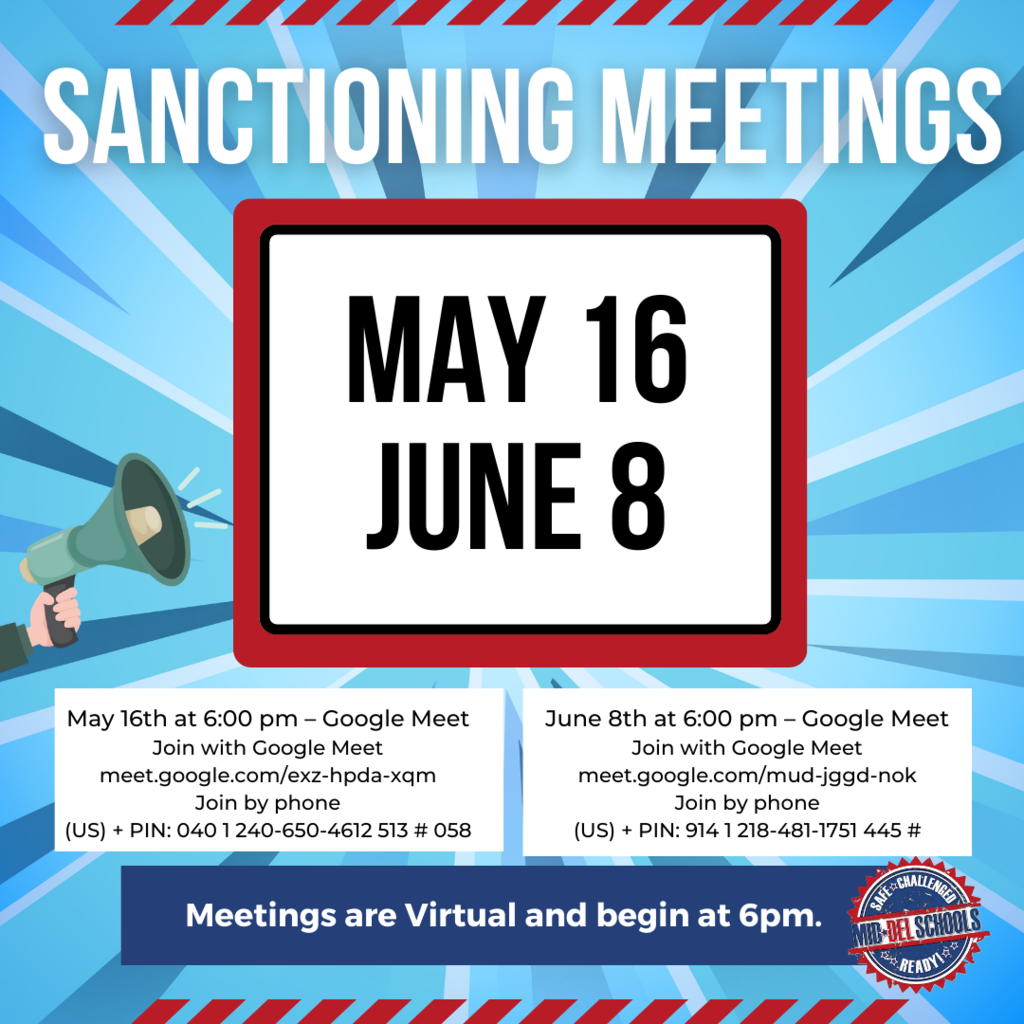 Great news! A grant funded by Oklahoma Disciples Foundation & the First Christian Church of Midwest City, was awarded yesterday to our Supplemental Feeding Program. A special thank you to FCC-MWC and Oklahoma Disciples Foundation for the award and support! #mdpurpose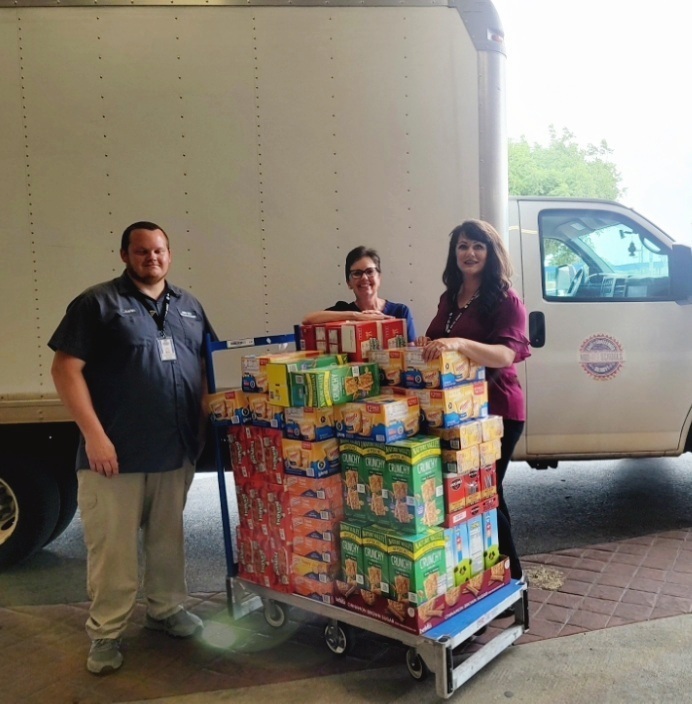 After participating in a webinar this morning with the National Weather Service, we've made the decision to cancel evening events for tonight. This is for all schools, including the Mid-Del Technology Center, but does not include OSSAA events, which are outside of our control. Hopefully we can get everything rescheduled in the time we have left this year. We've included slides from the webinar for your information. Stay safe. #mdpurpose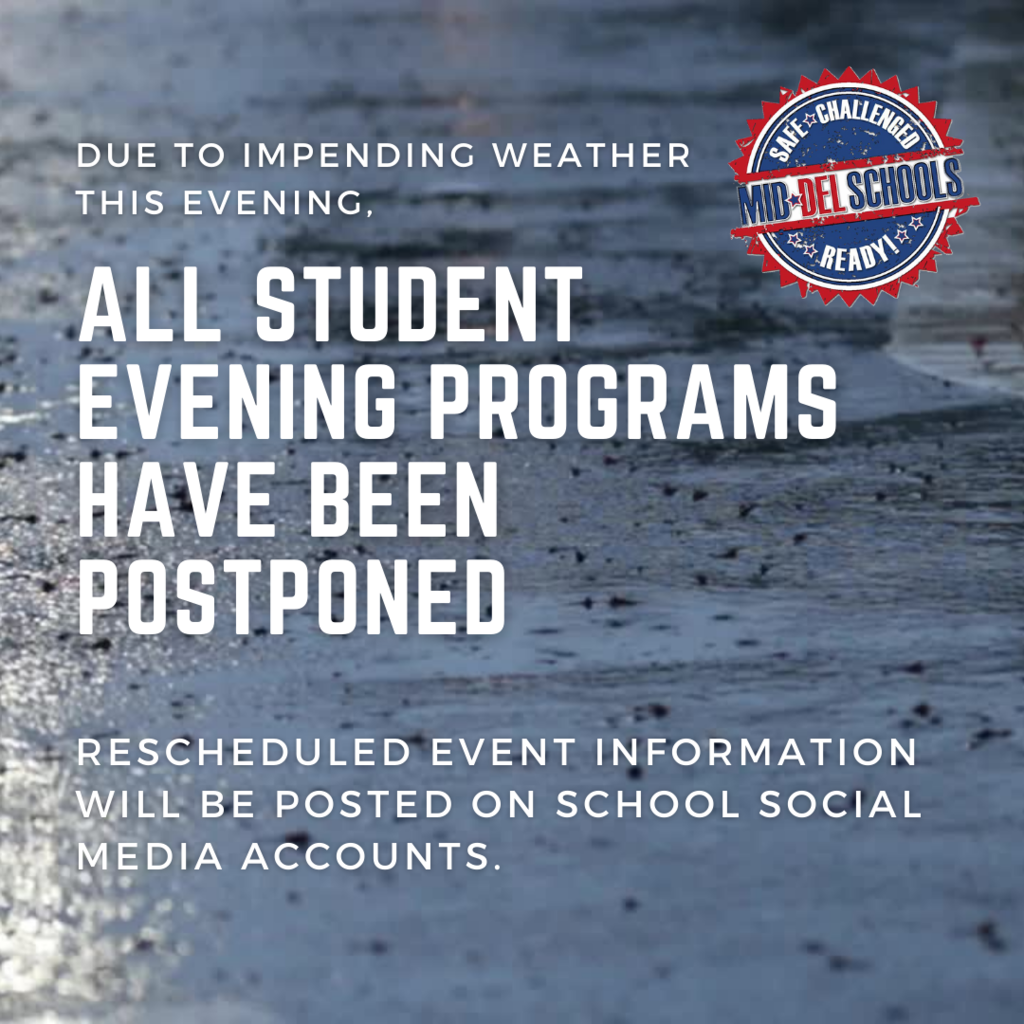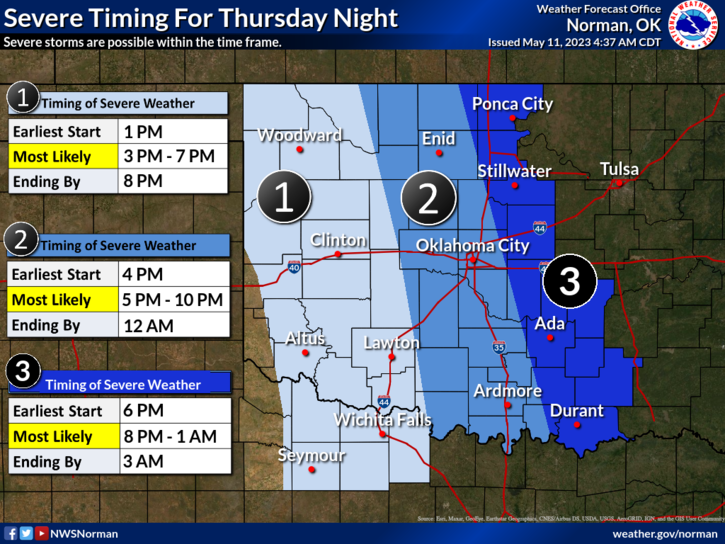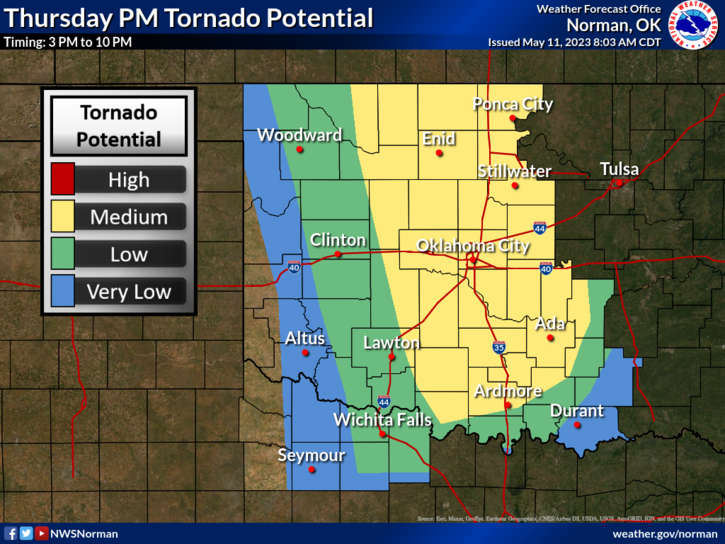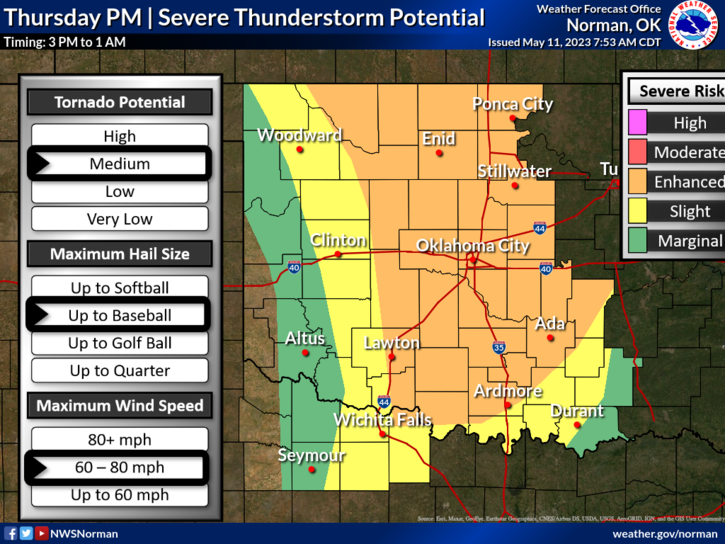 Today is National School Nurse Day! Please help us thank all of our school nurses for all they do for our Mid-Del students. Thank you! #mdpurpose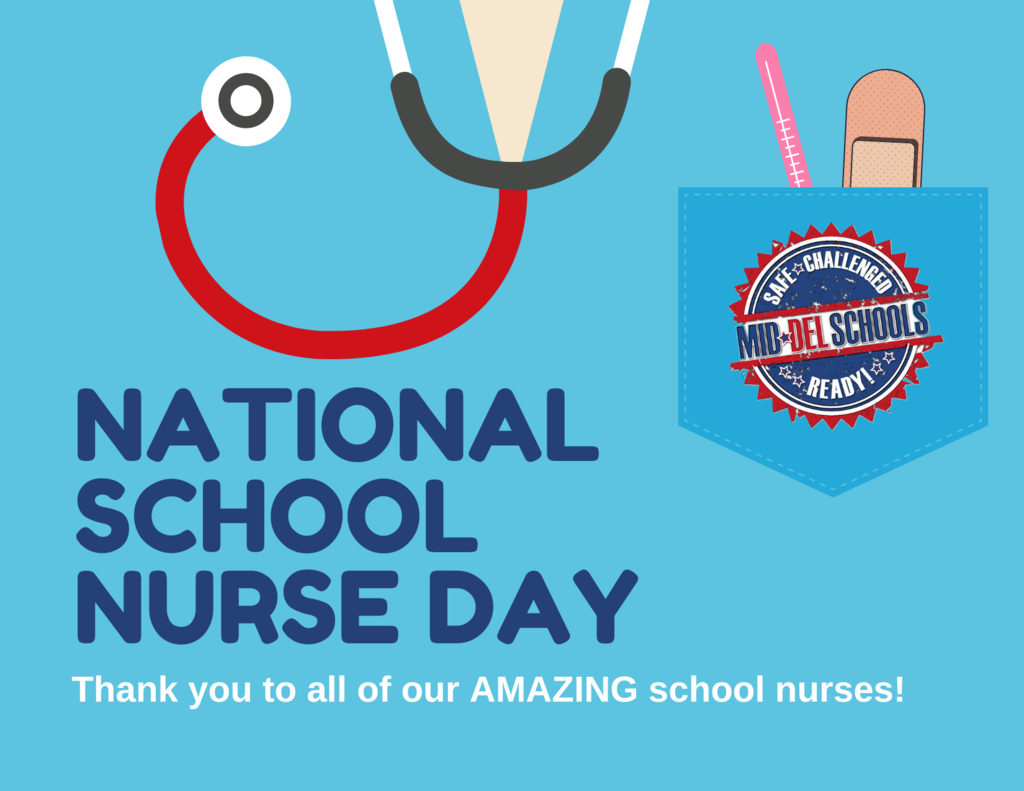 This week is National Teacher Appreciation Week! Please help us thank our amazing Mid-Del Educators! #mdpurpose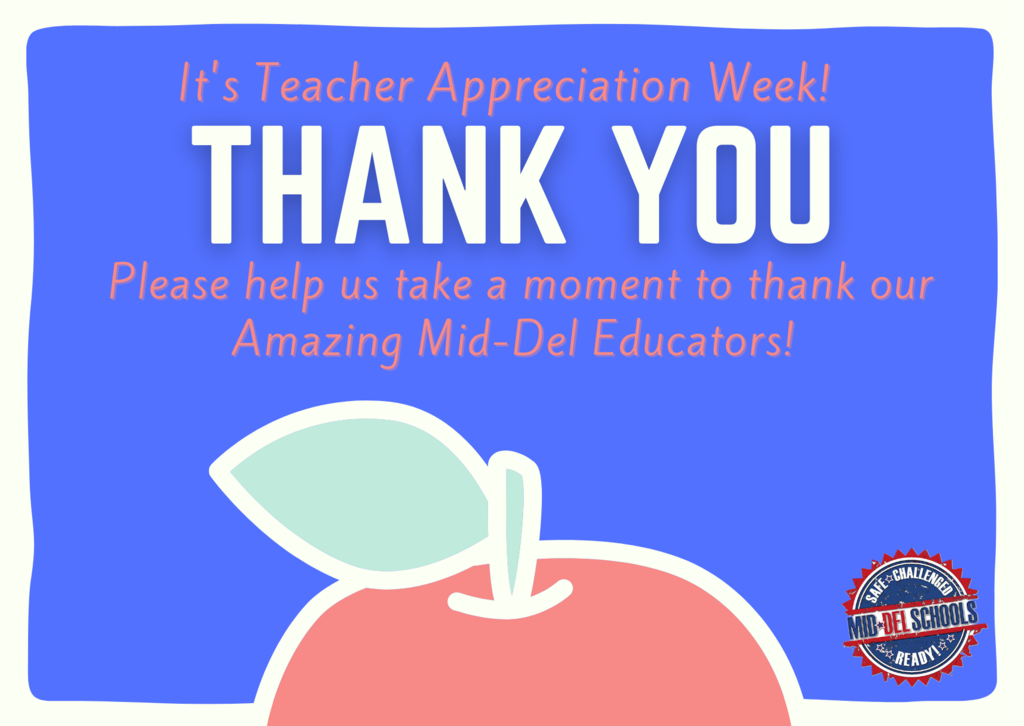 Thank you to First Christian Church of Midwest City who donated $2,100 to clear the lunch charges at Carl Albert High School and Soldier Creek Elementary! #mdpurpose #communitypartners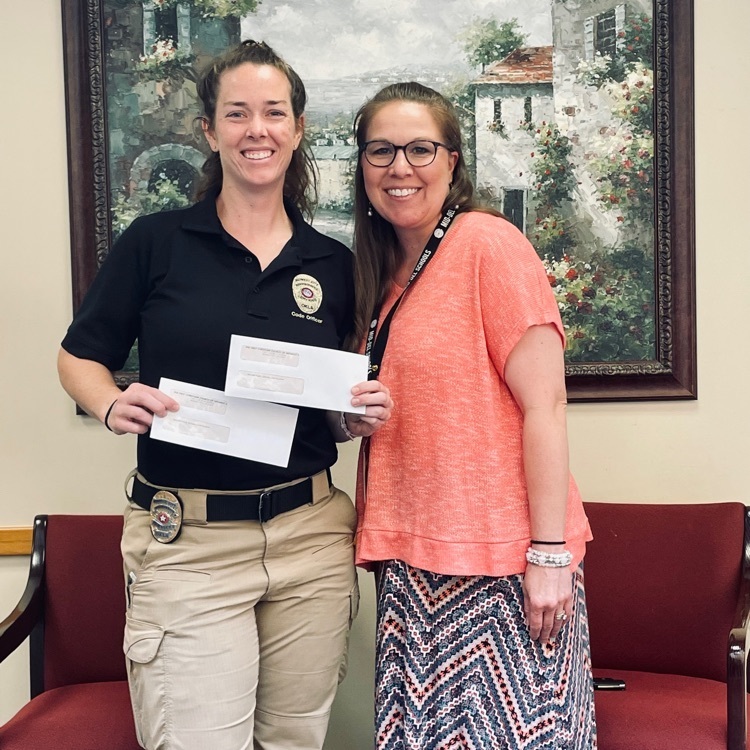 The Board of Education named Michelle Clark as Assistant Principal at Parkview Elementary for the 2023-2024 school year. Michelle earned a Bachelor's degree in Early Childhood Education from the University of Central Oklahoma and a Master's degree in Educational Leadership from East Central University. She has worked for Mid-Del Schools for six years, serving as a first-grade teacher at Epperly Heights Elementary and currently is an Instructional Coach at Tinker Elementary. Michelle is married to Sean and has a son named Lincoln, who attends a learning facility in the district. Mrs. Clark is grateful for the opportunity to continue impacting lives with Mid-Del Schools. #mdpurpose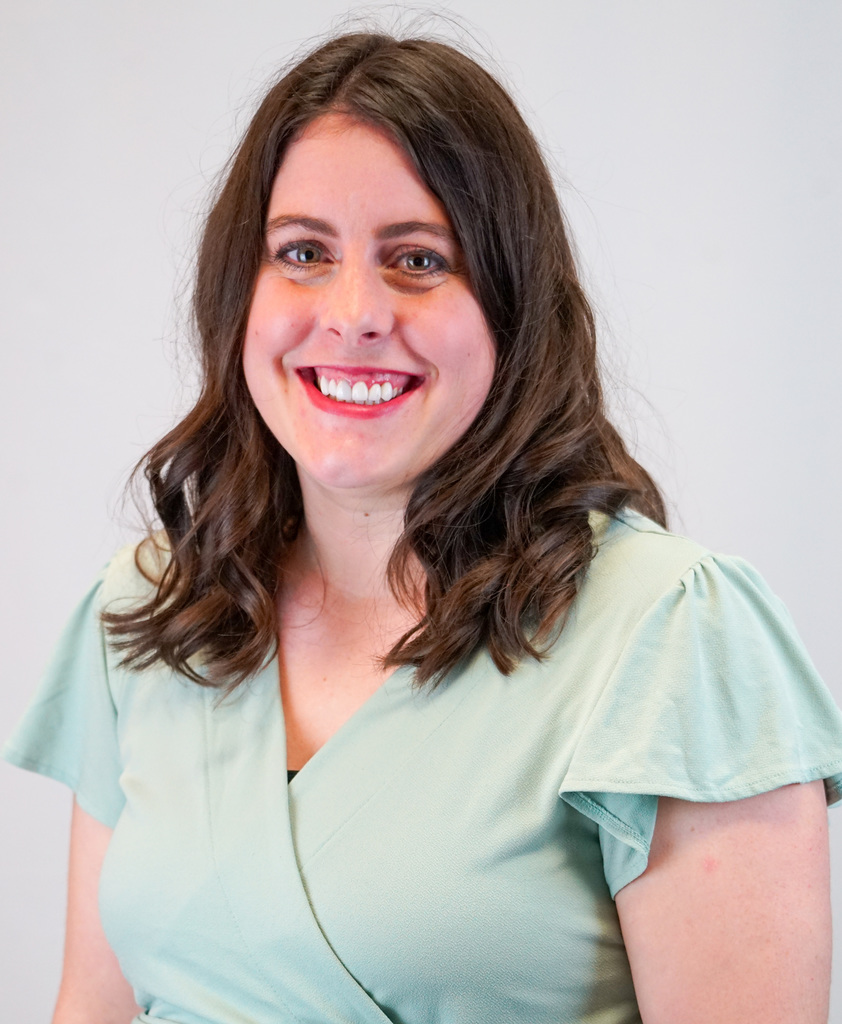 The Board of Education named Becki Thompson as Assistant Principal at Epperly Heights for the 2023-2024 school year. Becki received her Bachelor's degree in Elementary Education and her Masters in Educational Leadership both from Central State University. She earned her National Board Certification in MCGEN, and is currently completing her 25th year in education. She taught at Sooner Rose Elementary and Soldier Creek Elementary for 20 years, and was the Instructional Coach at Epperly Heights Elementary. Becki most recently served as Assistant Principal/Intern in OKCPS. Becki is married to Curtis who is an Athletic Director in OKCPS. They have two handsome sons, Justin and Jason, and two grandchildren, Cameron and Jae'Den who are both Mid-Del students. #mdpurpose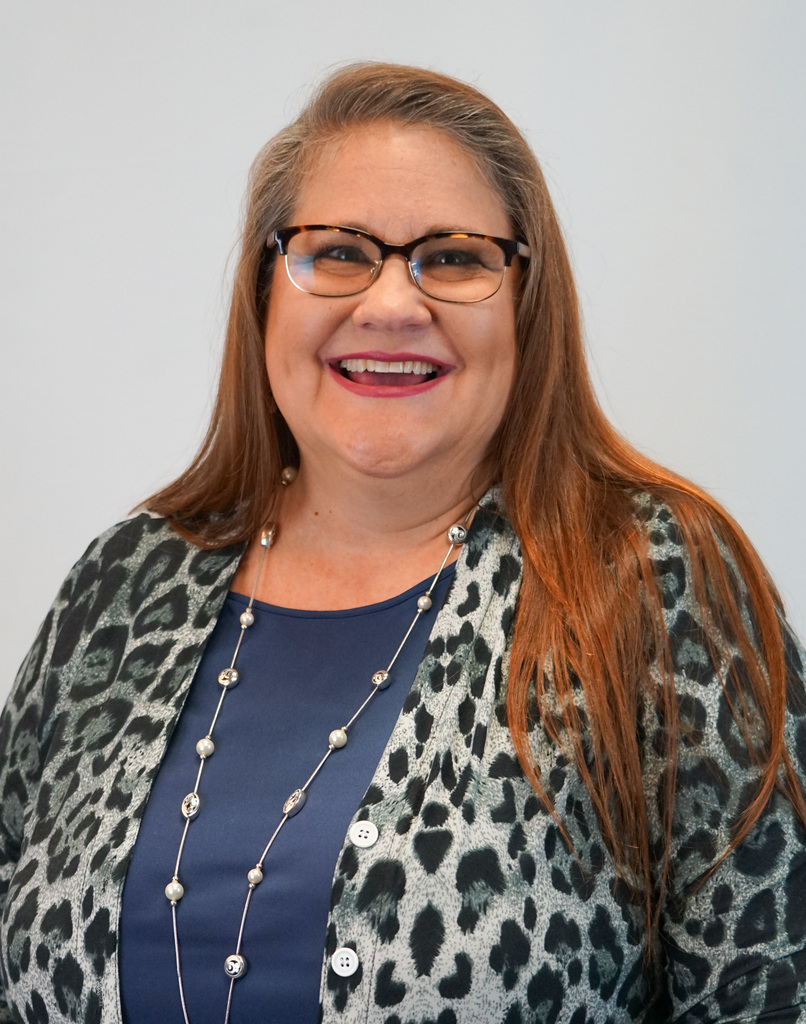 The Board of Education named Allison Moore as the Administrative Intern at Midwest City Middle School for the 2023 school year. Allison is a graduate from Midwest City High School. She also attended Oklahoma State University where she earned her Bachelor's Degree in General Education. She recently earned her Masters in Education Administration degree from the University of Oklahoma. Allison began her teaching career in 2020 at Midwest City High School and she currently teaches eighth grade science at Midwest City Middle School. She is excited to continue enriching the lives of students, teachers, and families in Mid-Del. #mdpurpose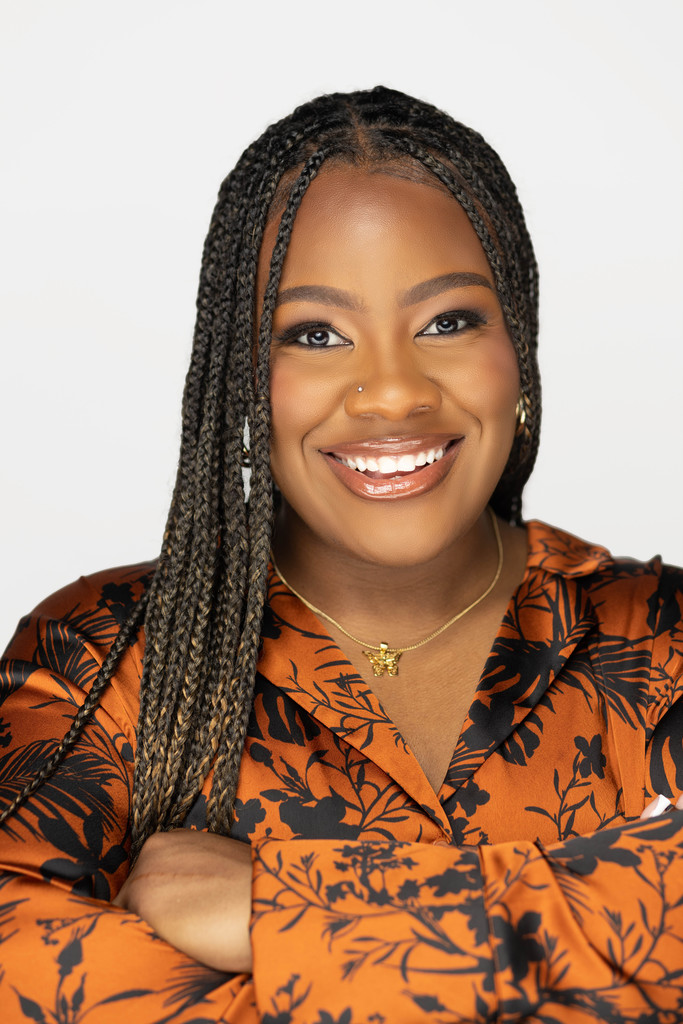 The Board of Education named Scot Crowder as Administrative Intern at the Career Academy/MDVA for the 2023 school year.. Scot served 12 years in the Air Force and was able to earn his B.S. and MBA from Southern Nazarene University. He is finishing his 12th year in education, the last four years spent as an English teacher and Assistant Girls Basketball coach at Midwest City High School. Scot and his wife Celia are the proud parents of a daughter, Autumn. #mdpurpose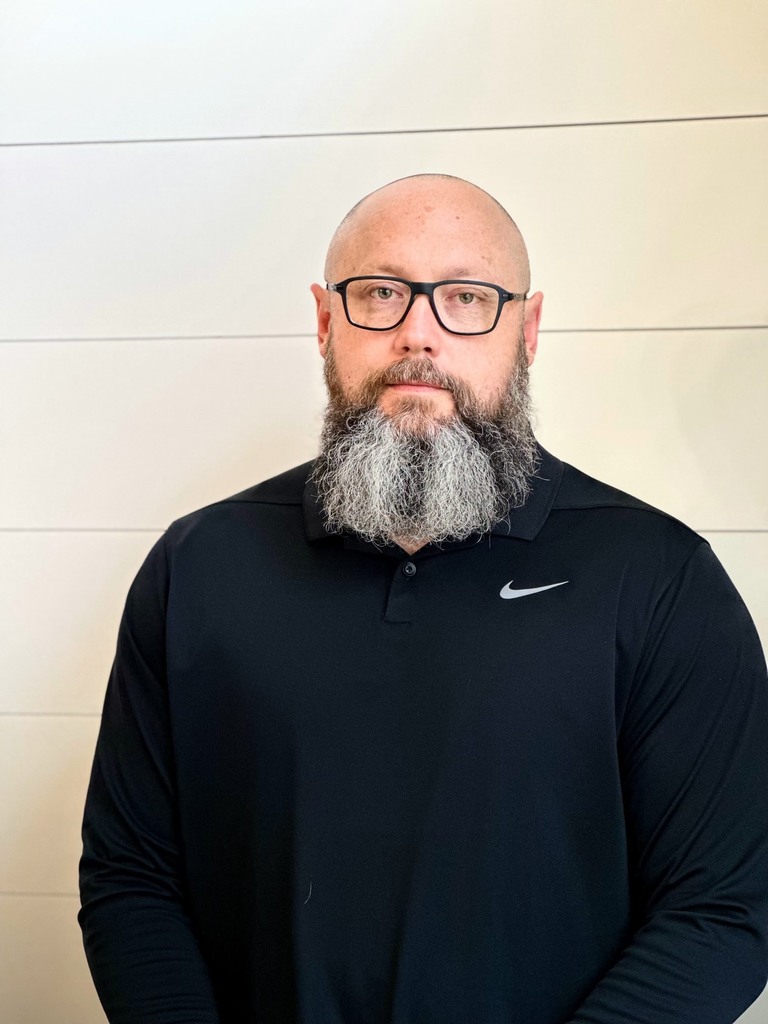 The Board of Education named Courtney Norman as Administrative Intern at Del City Middle School for the 2023 school year.. Courtney earned a Bachelor's degree from the University of Central Oklahoma in 1999, and is completing her Master's in Education Administration from the University of Oklahoma this summer. She has spent twenty-two years teaching in middle school. She started her career at Kerr Junior High in 1999, spent some time in Norman Public Schools, and made her way back to Mid-Del by serving as the Instructional Coach at Carl Albert Middle School the last three years. She is married to Chad and they have two sons. Teegin is finishing up his sophomore year at Oklahoma State University and Dennon will be graduating high school in the next few weeks. Courtney is excited for this full circle moment as she is returning to the place she first started her career many years ago. She is looking forward to being an Eagle again. #mdpurpose