Our friends from Tinker Air Force Base shopped with students from all thirteen of our elementary schools at the JC Penney in Moore. Thank you to JC Penney for supporting this event each year. We are extremely thankful for the Clothe the Children program! #mdpurpose #oklaed #PPF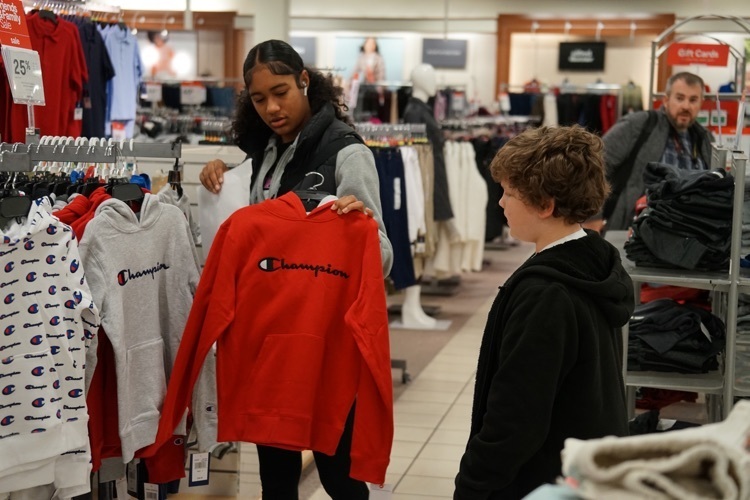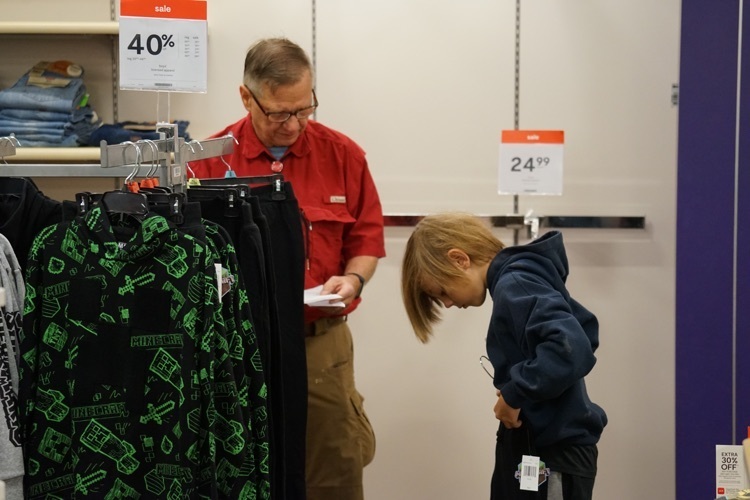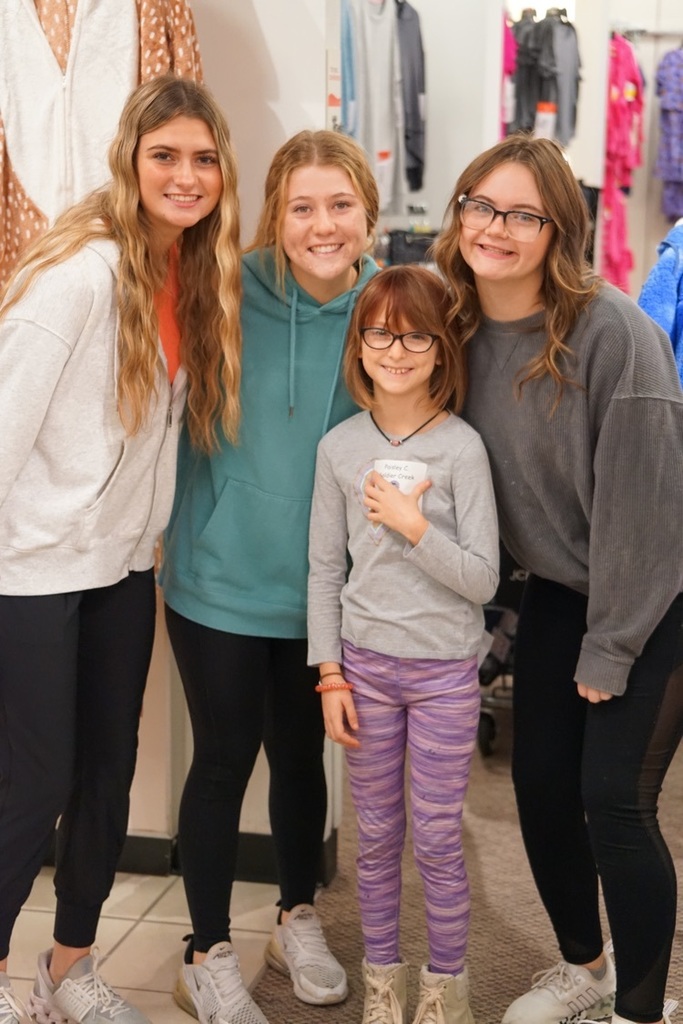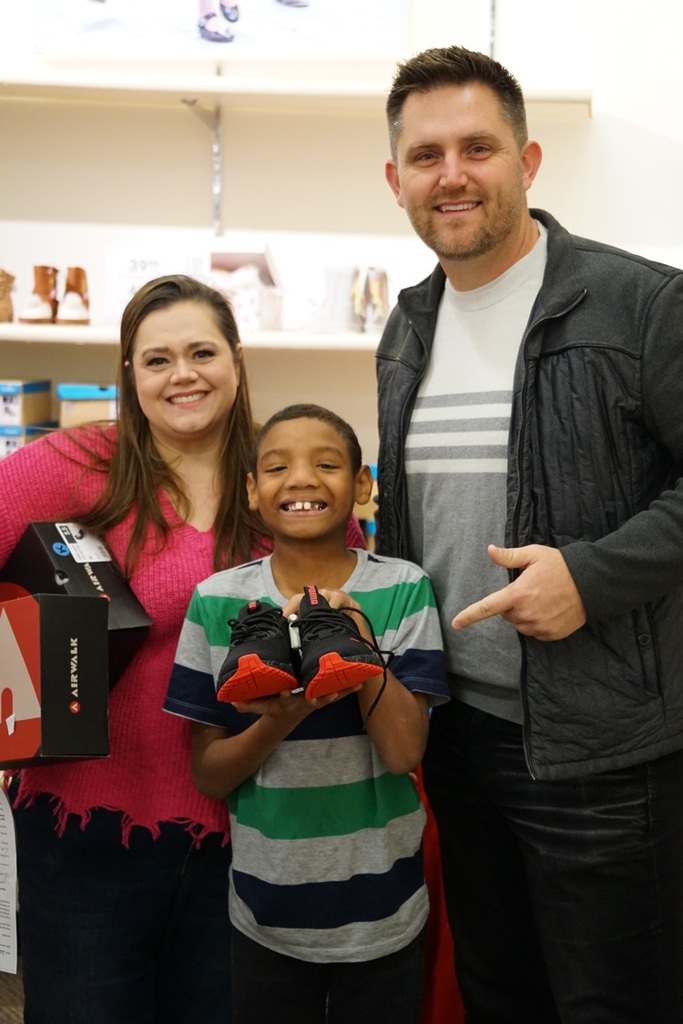 Over the past few months, Dr. Cobb has met with district staff, parents, and community stakeholders to receive feedback about our school facilities. We are following up these in-person conversations with a stakeholder survey:
https://forms.gle/FTzpWvJhZEAnibde9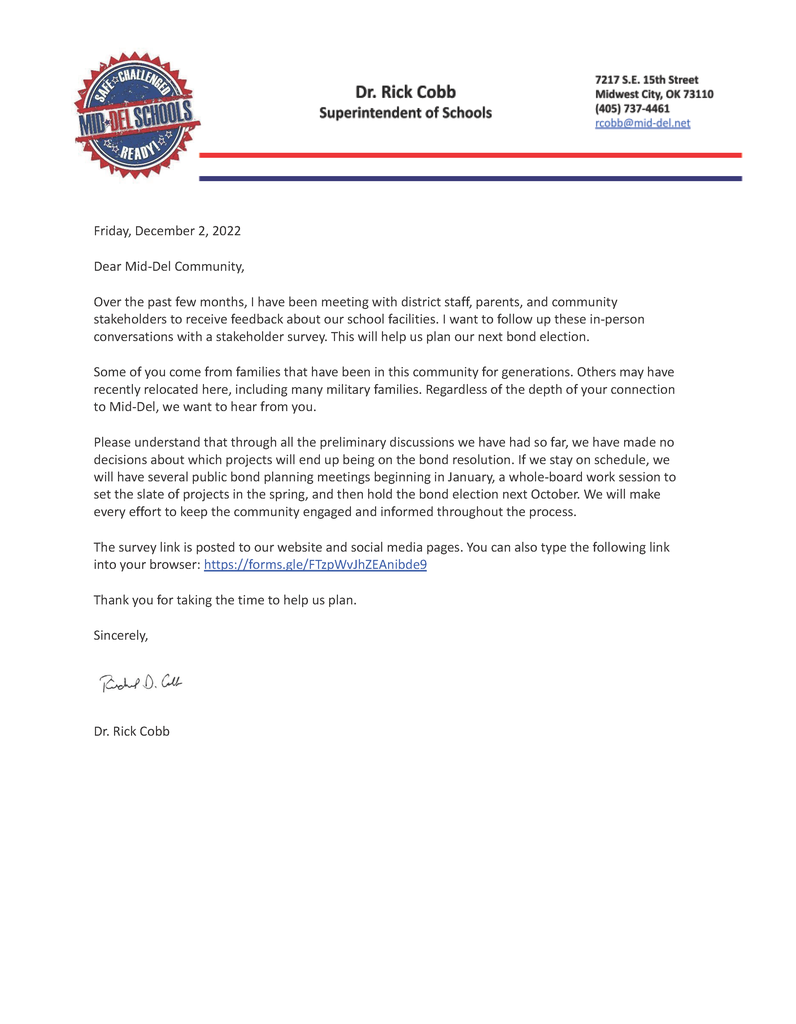 We are accepting donations for our Teacher of the Year recognition program. We will be celebrating all of our 21 site teachers of the year. To donate, please contact Stacey Boyer at
sboyer@mid-del.net
. #mdpurpose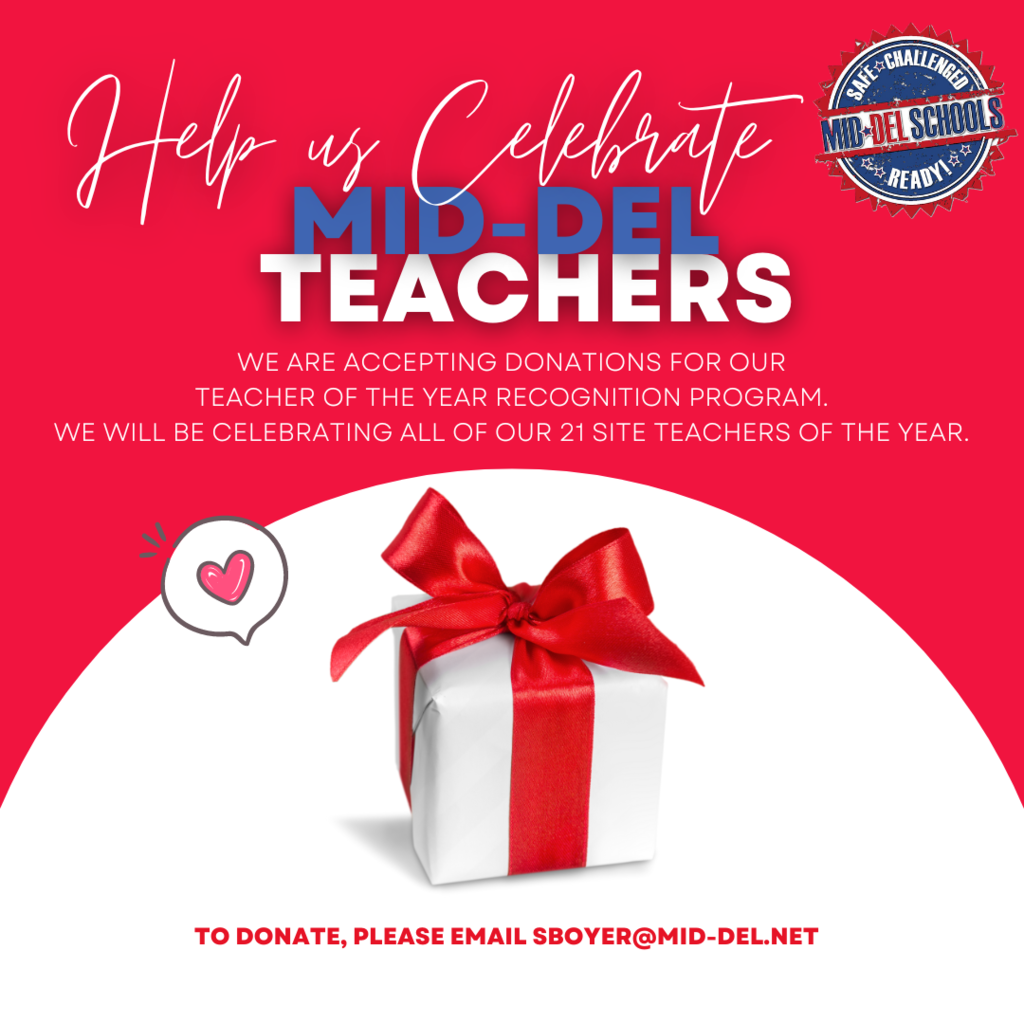 Thank you to First National Bank & Trust Co. for your donation to our Teacher of the Year program! Thank you Michael Kavalier for delivering the donation today and helping us recognize our amazing educators. #mdpurpose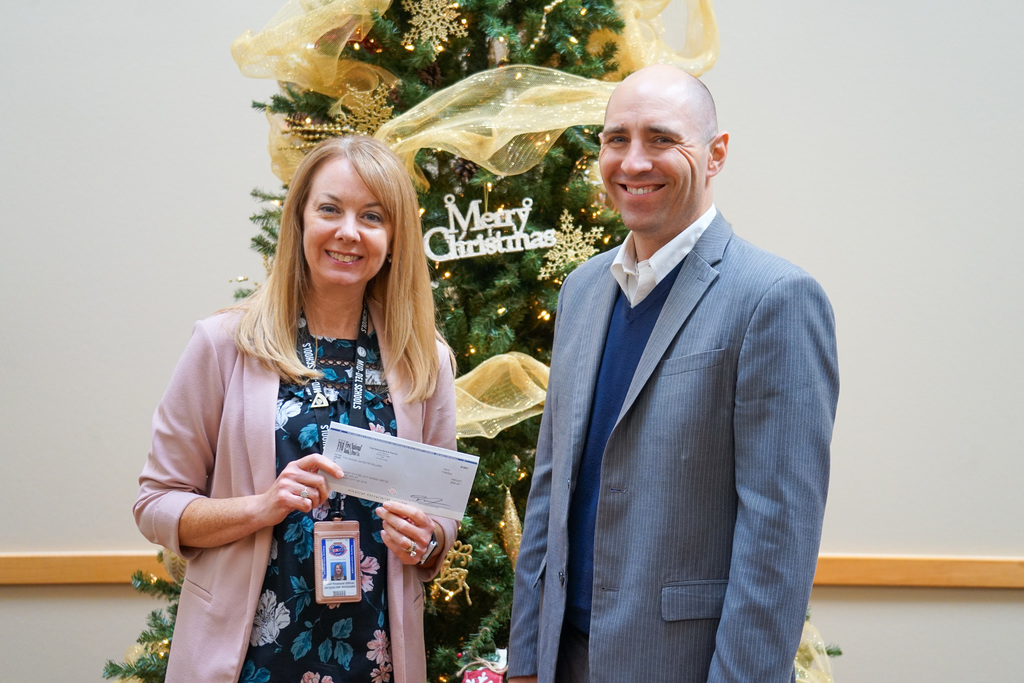 So many great opportunities to see our Fine Arts perform! #mdpurpose #mdfinearts

Thank you to all those who attended last night's Mid-Del Indian Education Cultural Night! For more information about the District's Native American programs, please contact
sthompson@mid-del.net
.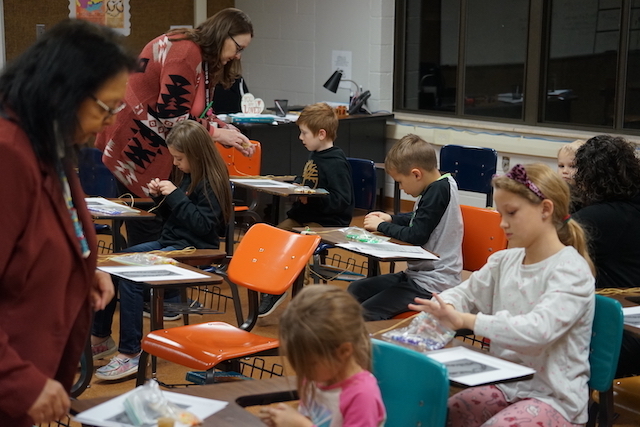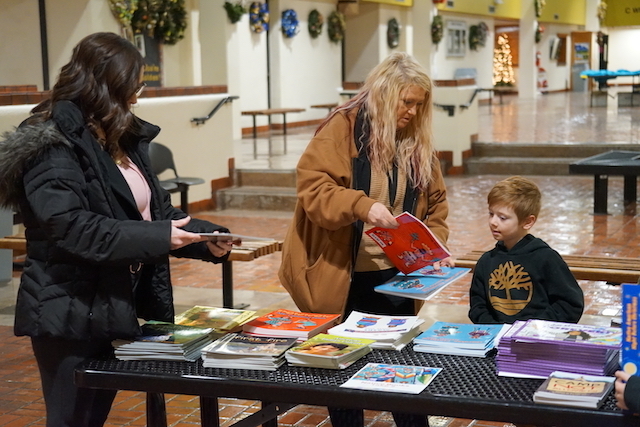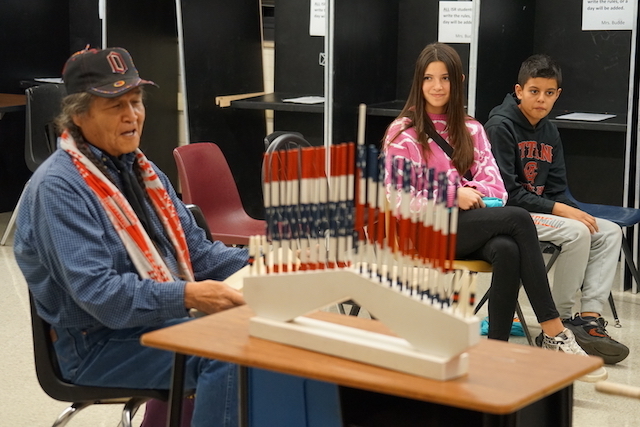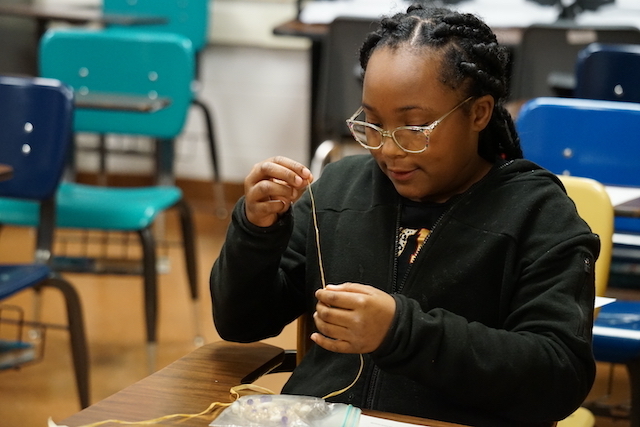 We had amazing students and coaches participate in the Elementary Brain Bowl. Congratulations to the Champions from Cleveland Bailey Elementary with 273 points!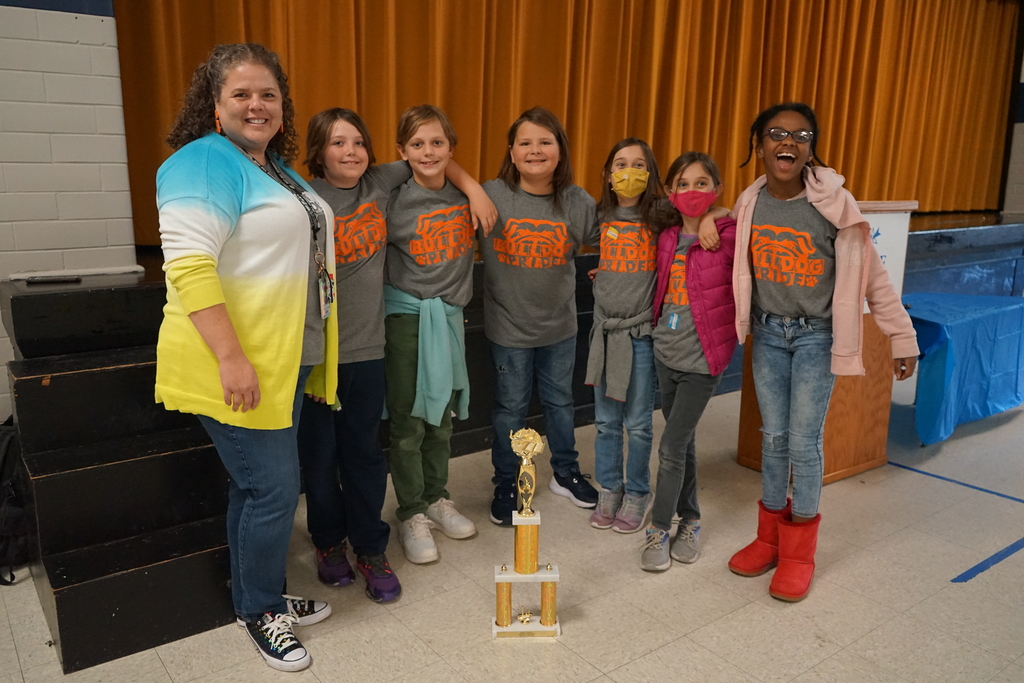 Erin Graeber, Epperly Heights Physical Ed teacher, was awarded the Health Educator of the Year Award from OAHPERD (Oklahoma Association for Health Physical Ed, Recreation, and Dance). She was recognized during the November Board of Education meeting.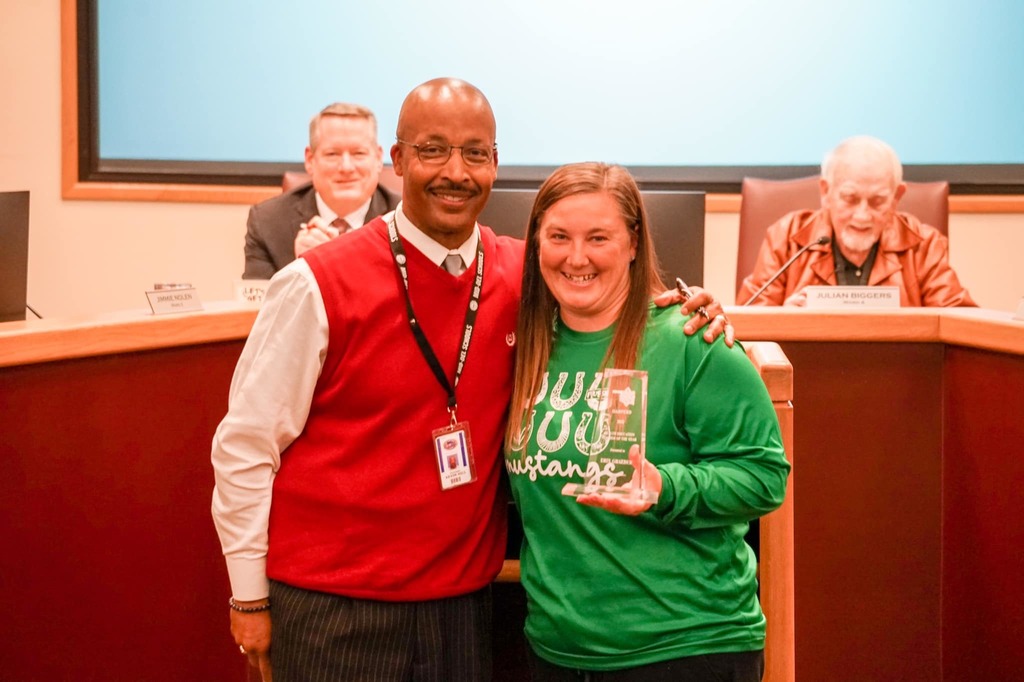 Jackson Borrego, 5th grade student from Soldier Creek Elementary, led the Pledge of Allegiance during the November Board of Education meeting.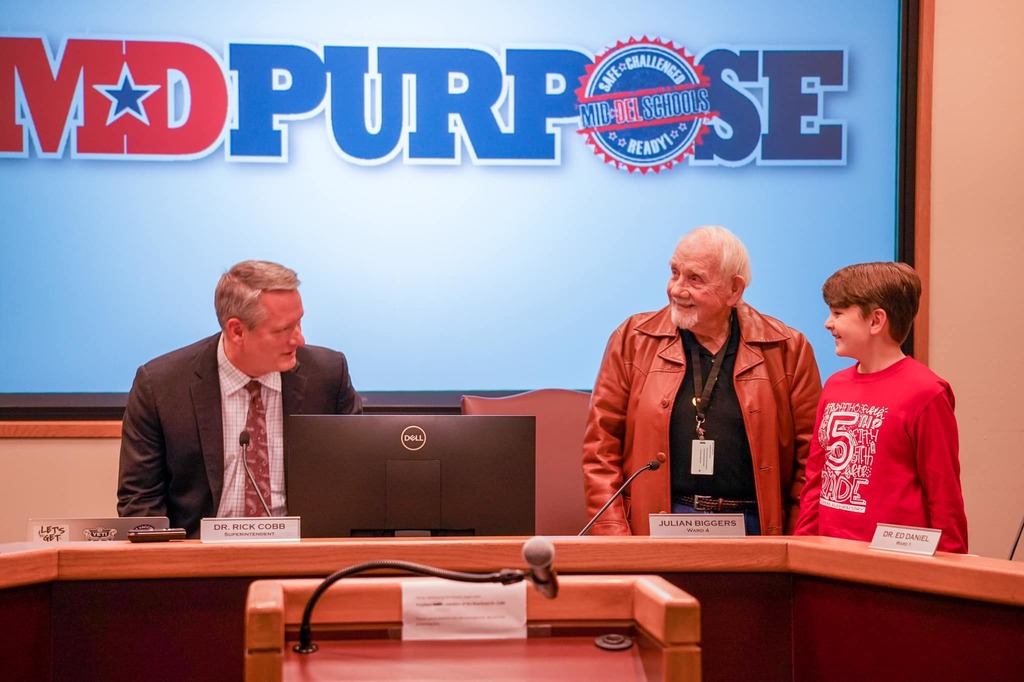 Mid-Del received the Purple Star Campus Distinction from the Oklahoma State Department of Education. Thank you to Elizabeth Suddath from OKSDE for making the presentation at the November Board of Education meeting.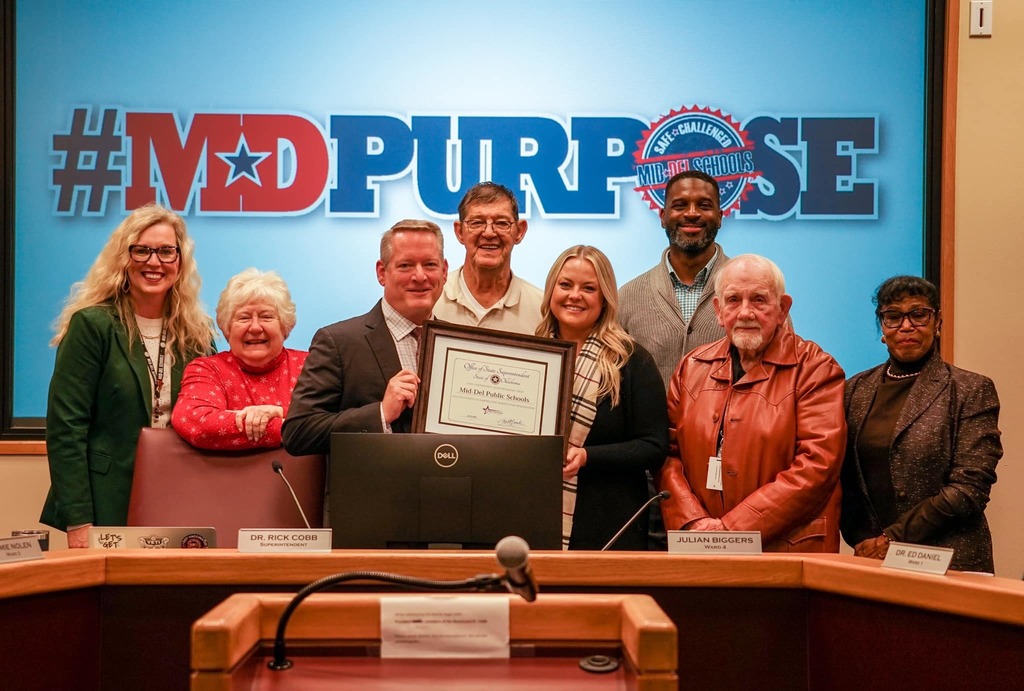 Congratulations to Emily Boyer, Carl Albert High School, who was named to the All State Volleyball team! She was recognized at the November Board of Education meeting.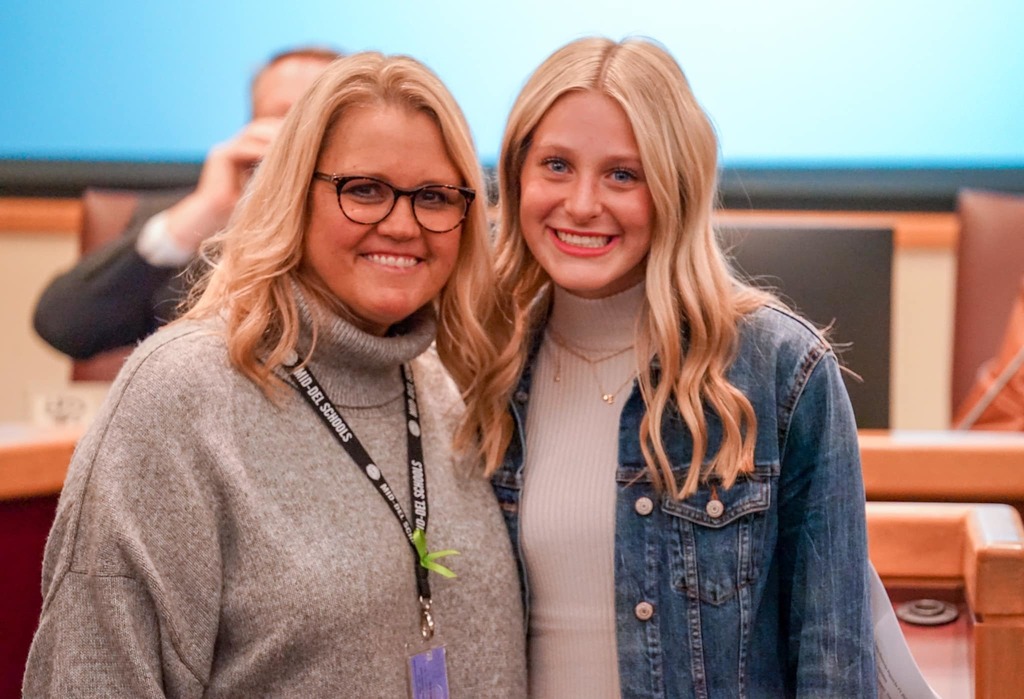 Congratulations to Marissa Frolich, Carl Albert High School, who was named to the All State Softball team! She was recognized at the November Board of Education meeting.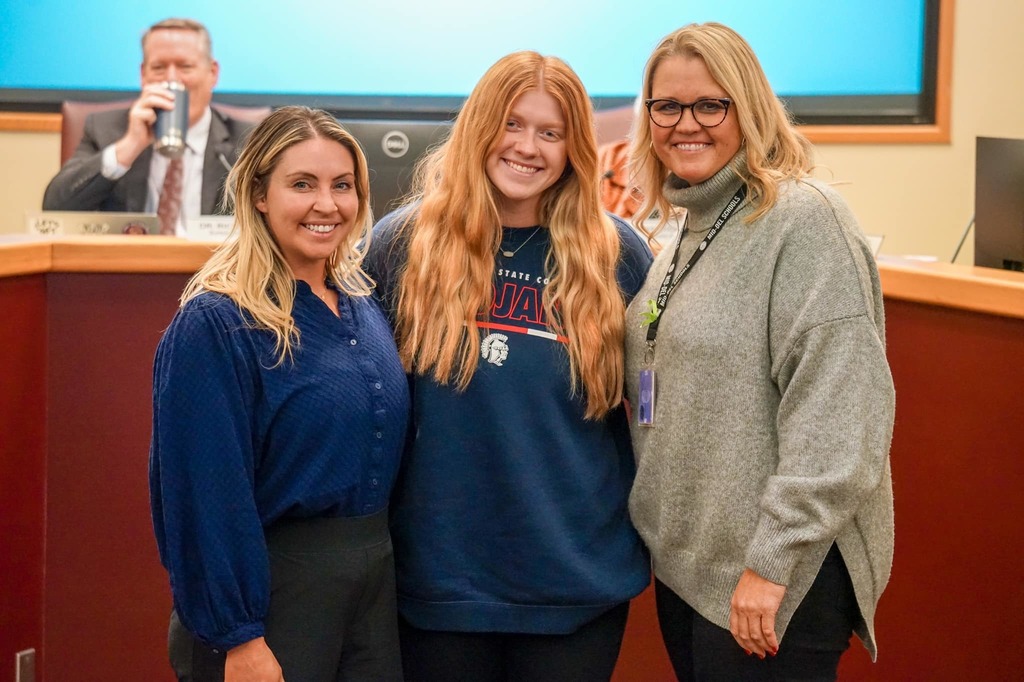 Today, teachers from across the District were recognized with the EXTRAordinary Mentor Award and the R.A.D. (Rookies Achieving and Developing) Award. Congratulations to all! #mdpurpose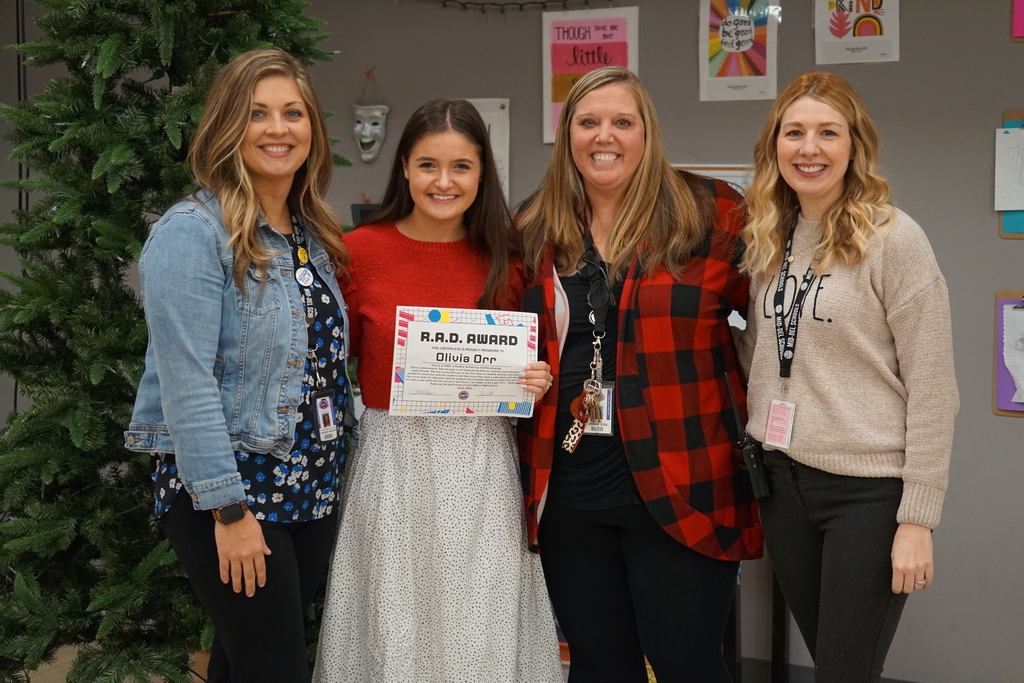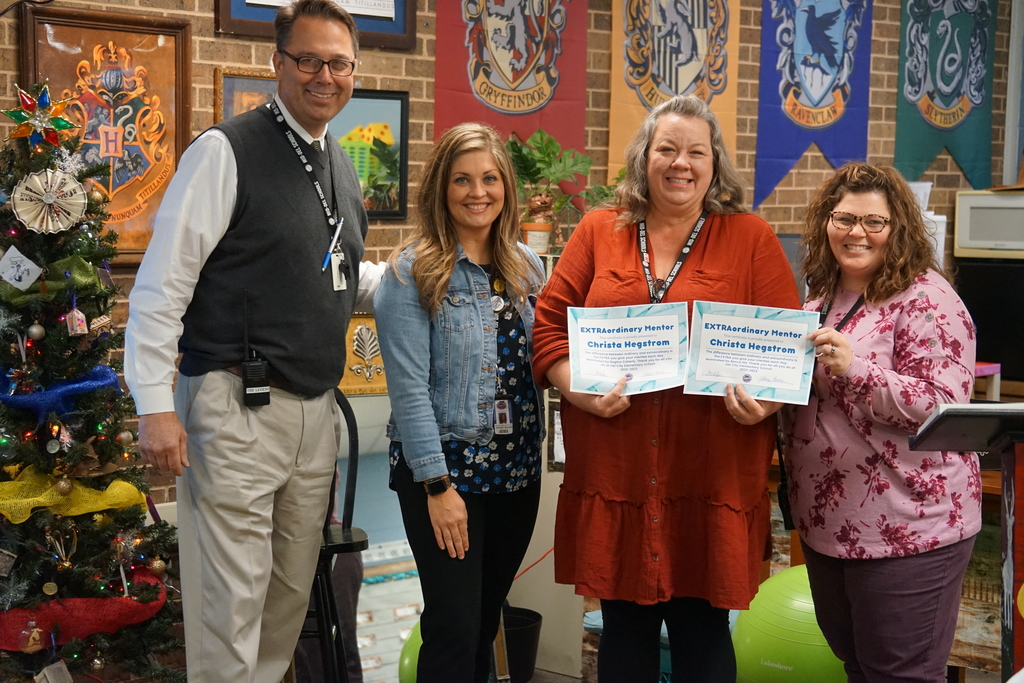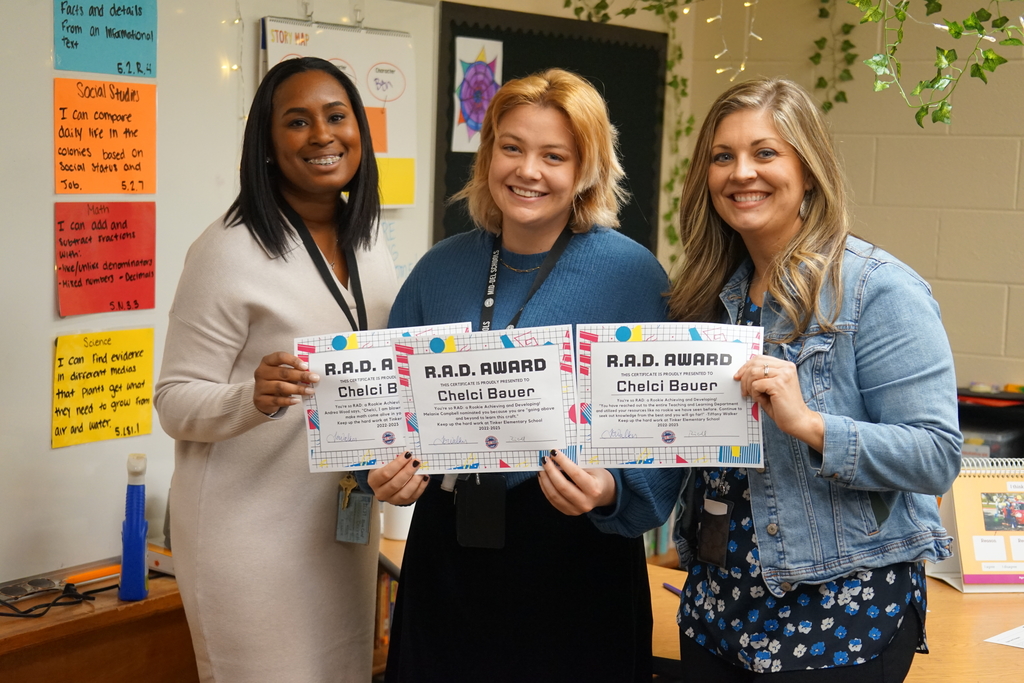 Happy School Psychologist appreciation week! Thank you to our Mid-del School Psychologists for helping our students shine! We appreciate you! #mdpurpose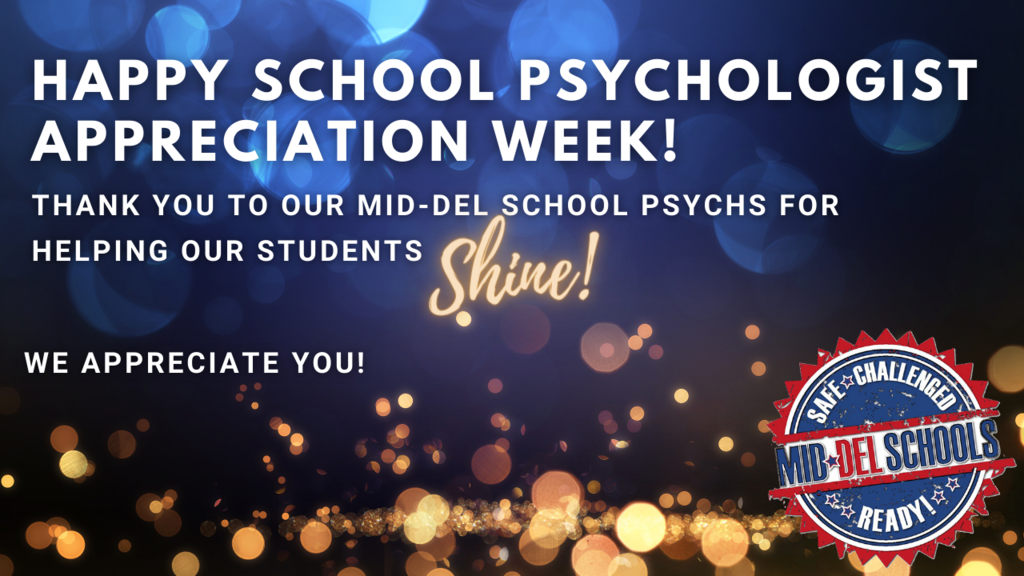 It's almost time for Donuts with Santa hosted at Midwest City High School! Don't miss the fun on December 3rd from 9-11am in the Midwest City HS cafeteria. Take a picture with Santa and enjoy games and crafts and more! Cost is $5 and children 2 and under are free.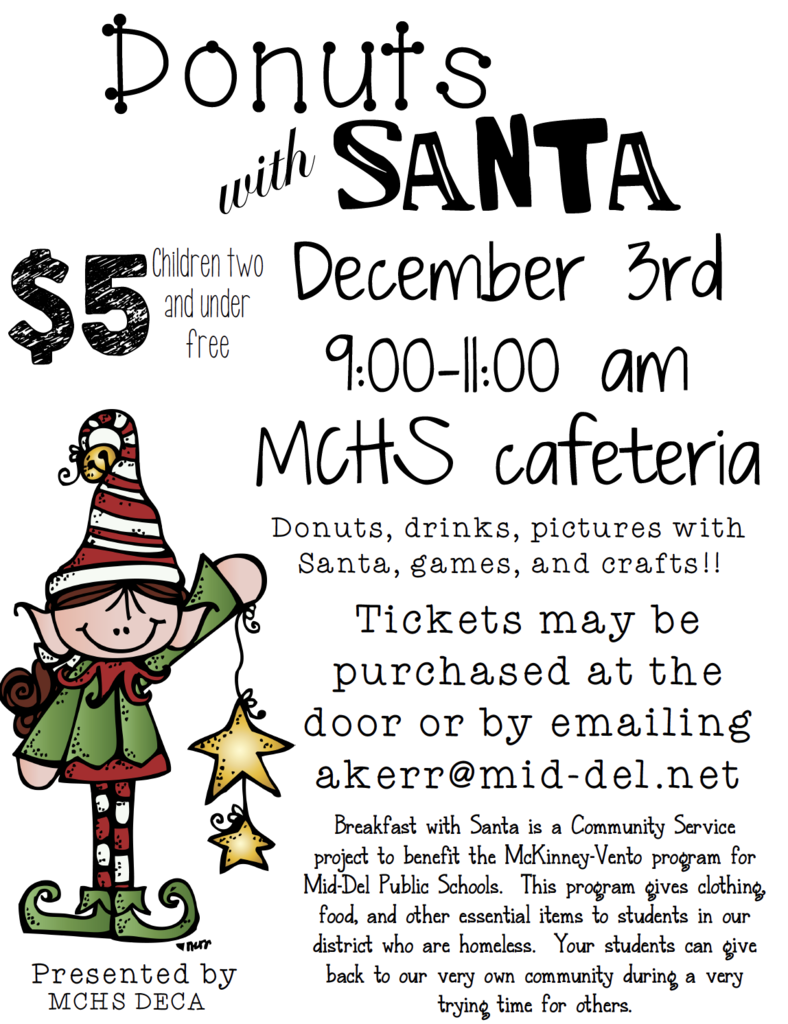 The MCHS Bomber Leadership and Yearbook students helped assist the City of Midwest City and Mid-Del's Supplemental Feeding Program with filling 'Holiday Boxes' today. One hundred and thirty-two boxes are ready to be distributed. Distribution starts this afternoon. #mdpurpose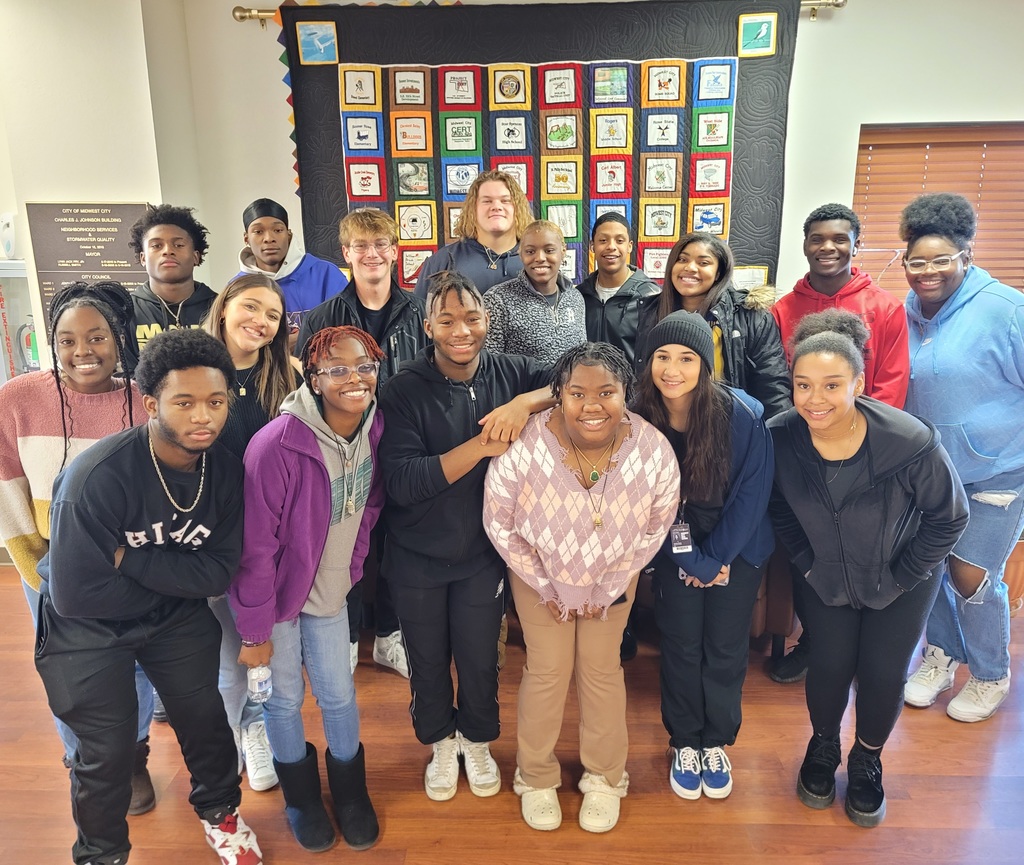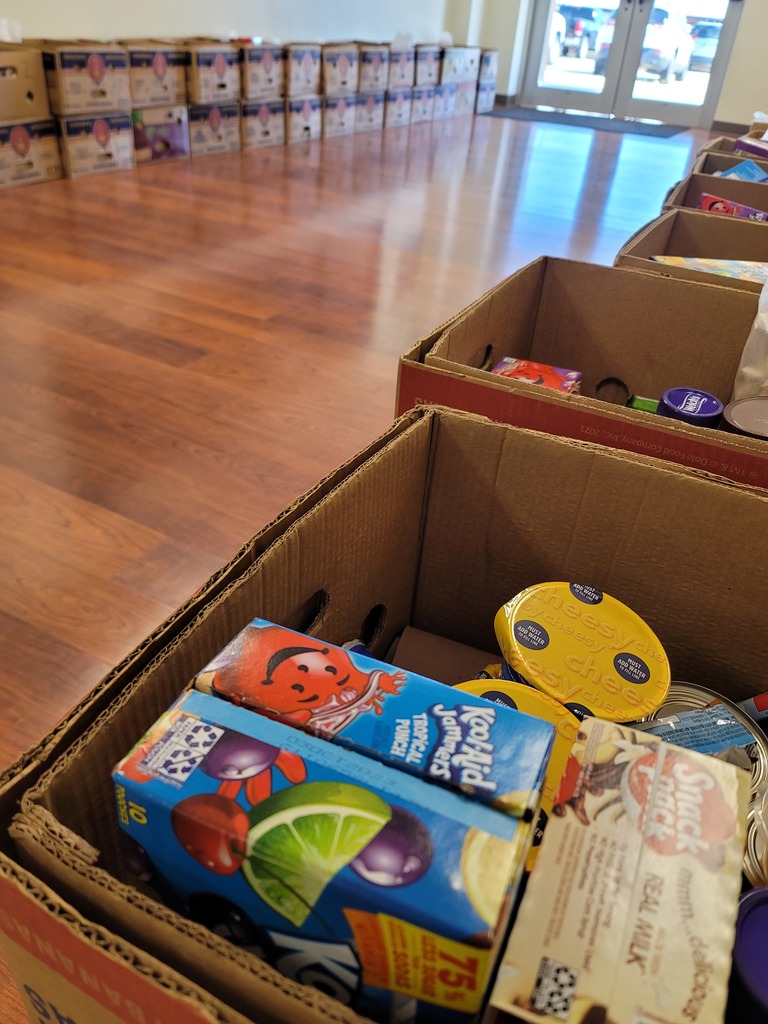 The Mid-Del Total Wellness clinic is open today for COVID-19, flu and strep testing. For more information about operating hours and location, please see the attached flyer. #mdpurpose

Congratulations to our student-athletes from all three high schools who signed to play their sport at the collegiate level on National Signing Day!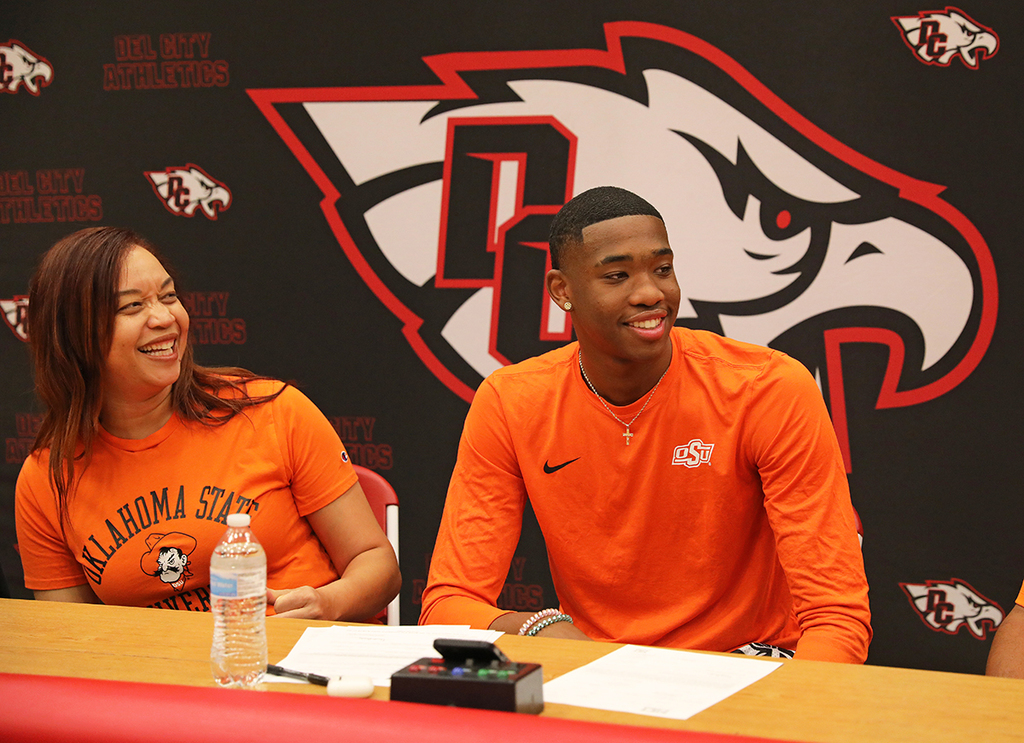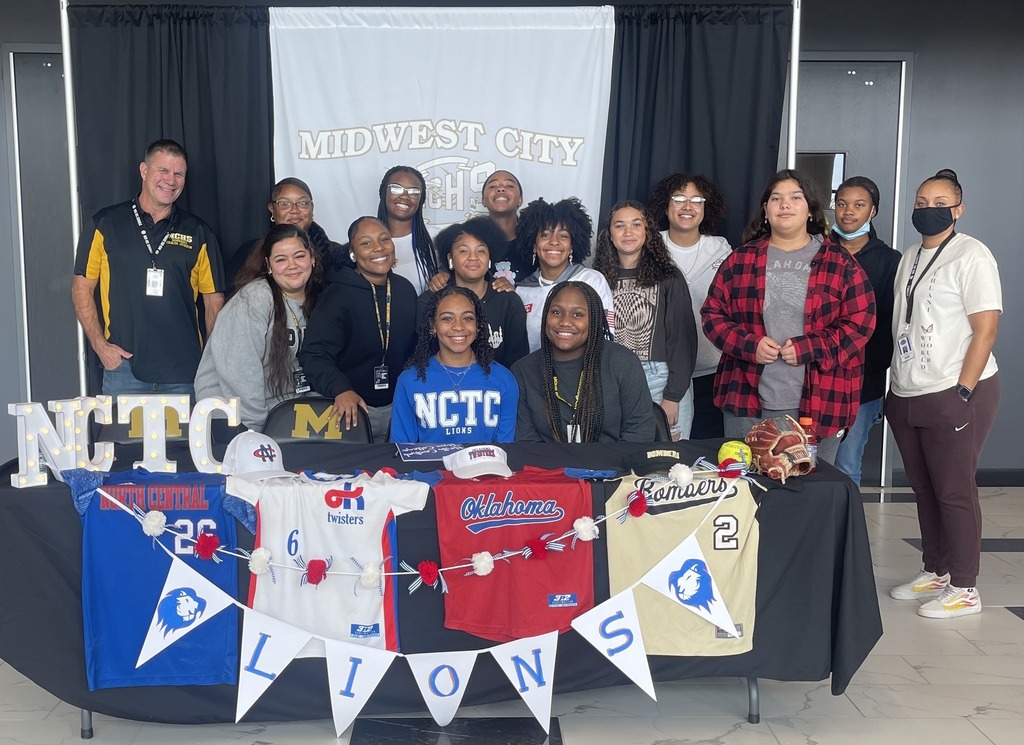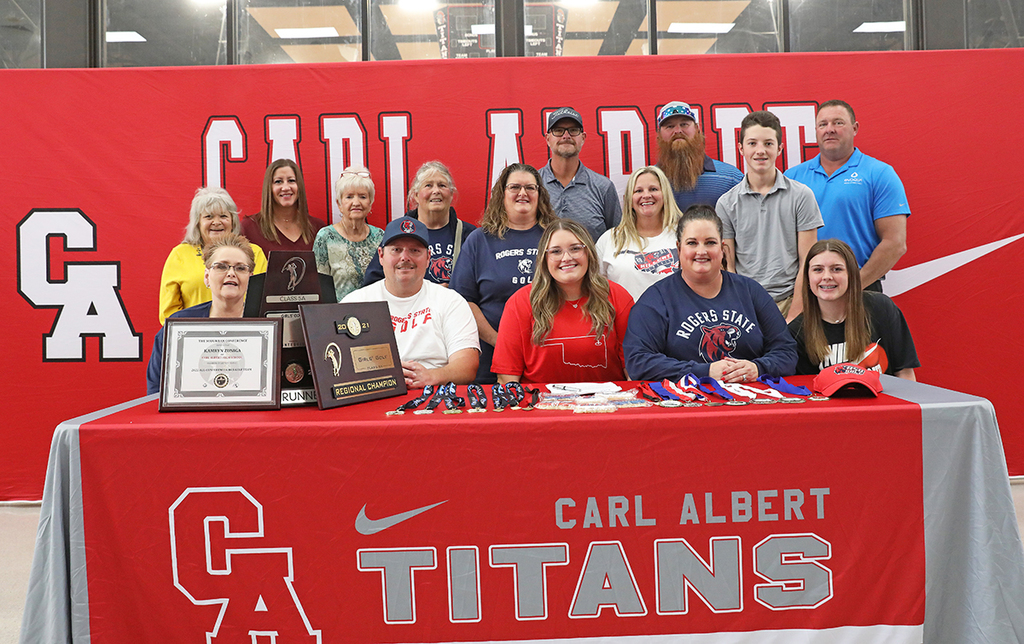 Reminder: Our final Community Bond Talk for the Fall will take place tomorrow night (11-15-22) at the Mid-Del Technology Center at 6pm. Come share your ideas for future bond projects. #mdpurpose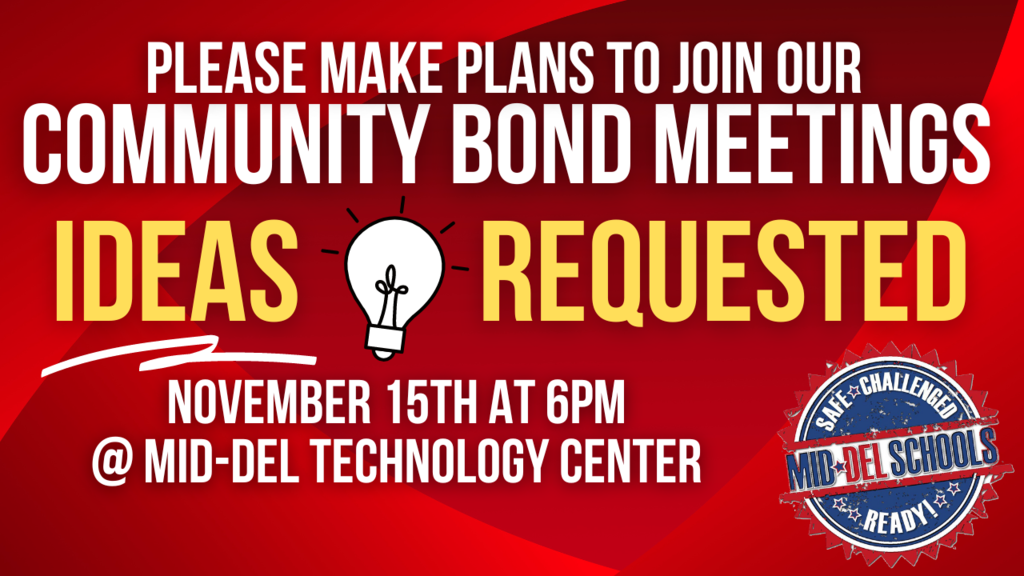 We are thankful for our Mid-Del families! Thanksgiving Break is November 21-25. Our students and staff will return on Monday, November 28. Enjoy your break!